I left San Francisco to move to North Carolina in 1997. Part of my heart will always ache for the beauty of Northern California. This was my first trip back to the Bay Area in 4 years.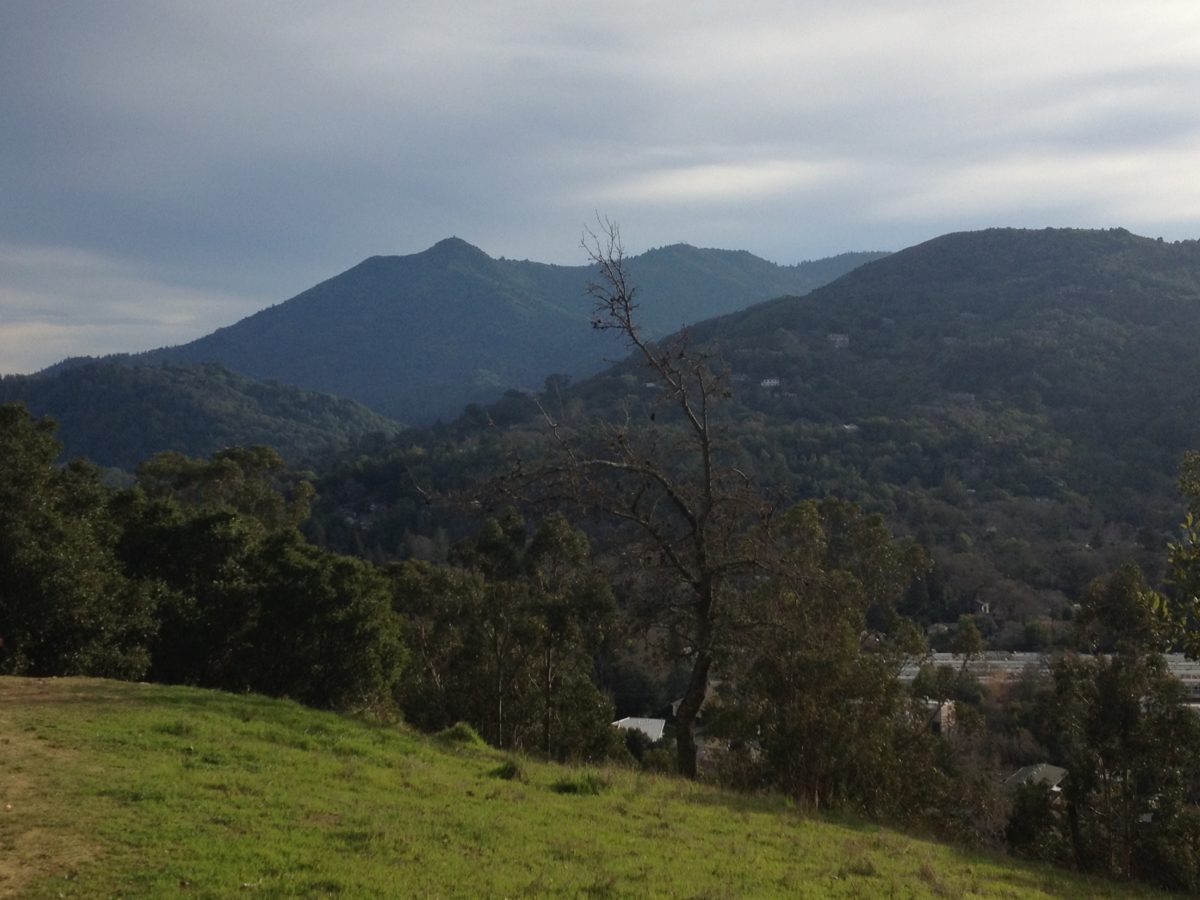 My daughter, Charlie, flew from Asheville, we met at SFO and took transit to Marin County to visit Matt and Lucia Eakle. A fantastic jazz flutist and remarkably versatile player, Matt Eakle, is one of my all-time favorite musicians. He plays all genres of music amazingly. Matt has been the flutist for the David Grisman Quintet for over 25 years.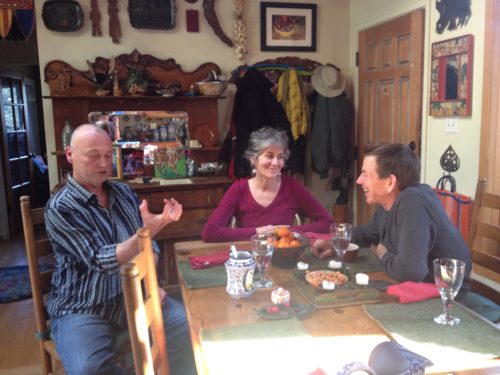 Tim Day, San Francisco Symphony principal flutist and my graduate school teacher, came for one of Lucia's delicious meals on Saturday. I admire these two tremendously as dynamo colleagues but also for the zest they bring to their music. Sadly it seems that many professionals become jaded as the years go by, but these two have never lost their passion and love for music-making. What a joy it was to spend time with them! Here Matt is rapt as Tim explains making a BIG, RESONANT SOUND!
And of course, Charlie and I always feel more at home wherever there is a dog!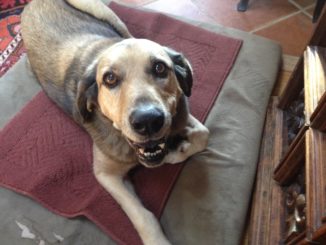 On Sunday morning, I joined my friend, John Karl Hirten, composer/organist and music director of St. Stephen's Episcopal Church in Belvedere. We performed his stellar work, "Tempted by Transfiguration" for choir, flute and organ…and we nailed it!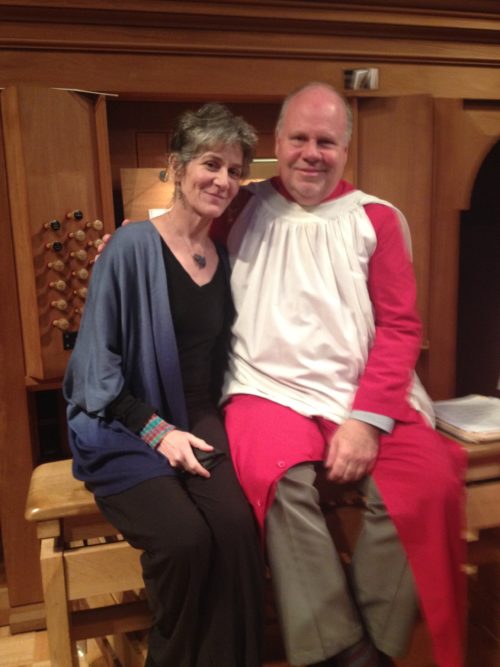 Then on to the East Bay and the City…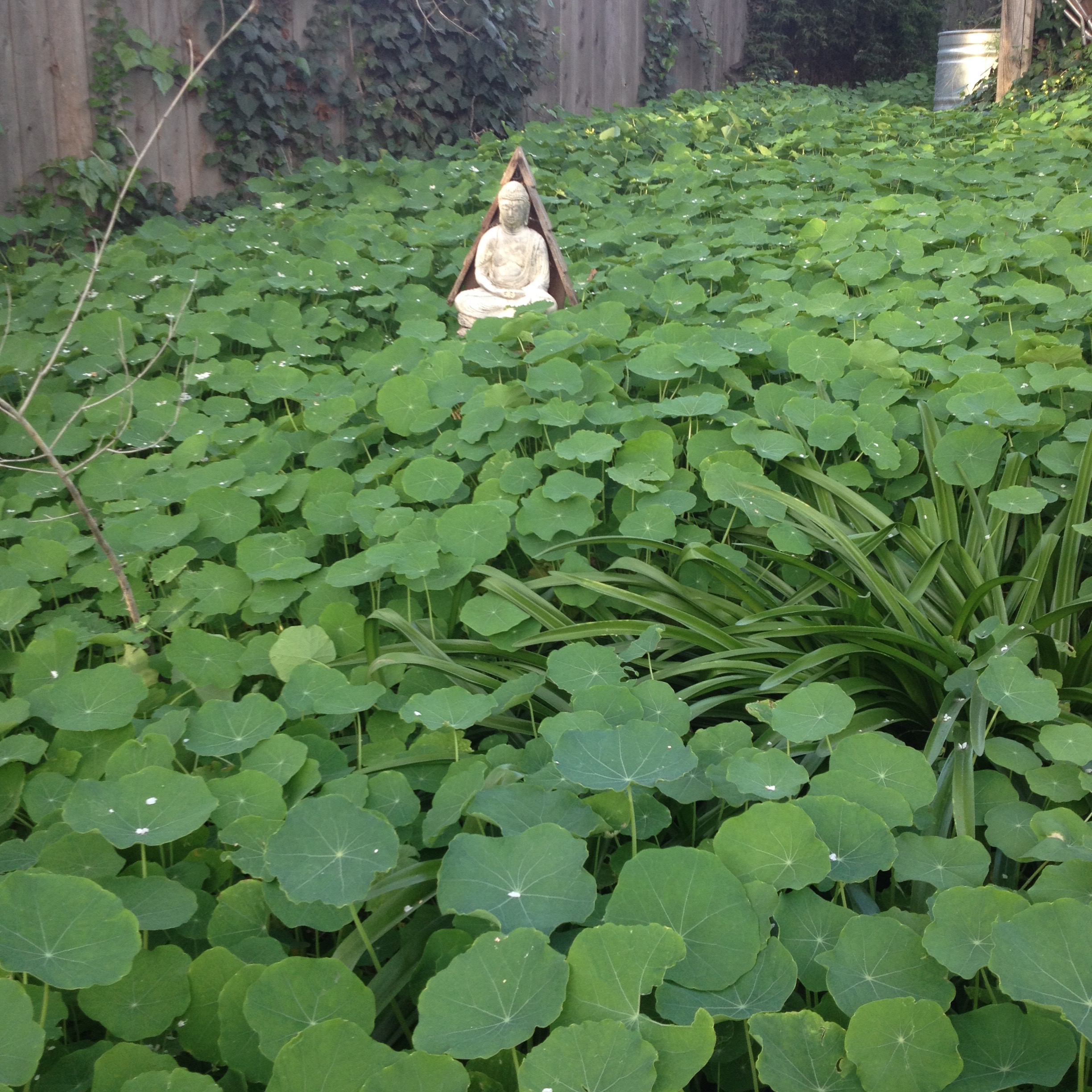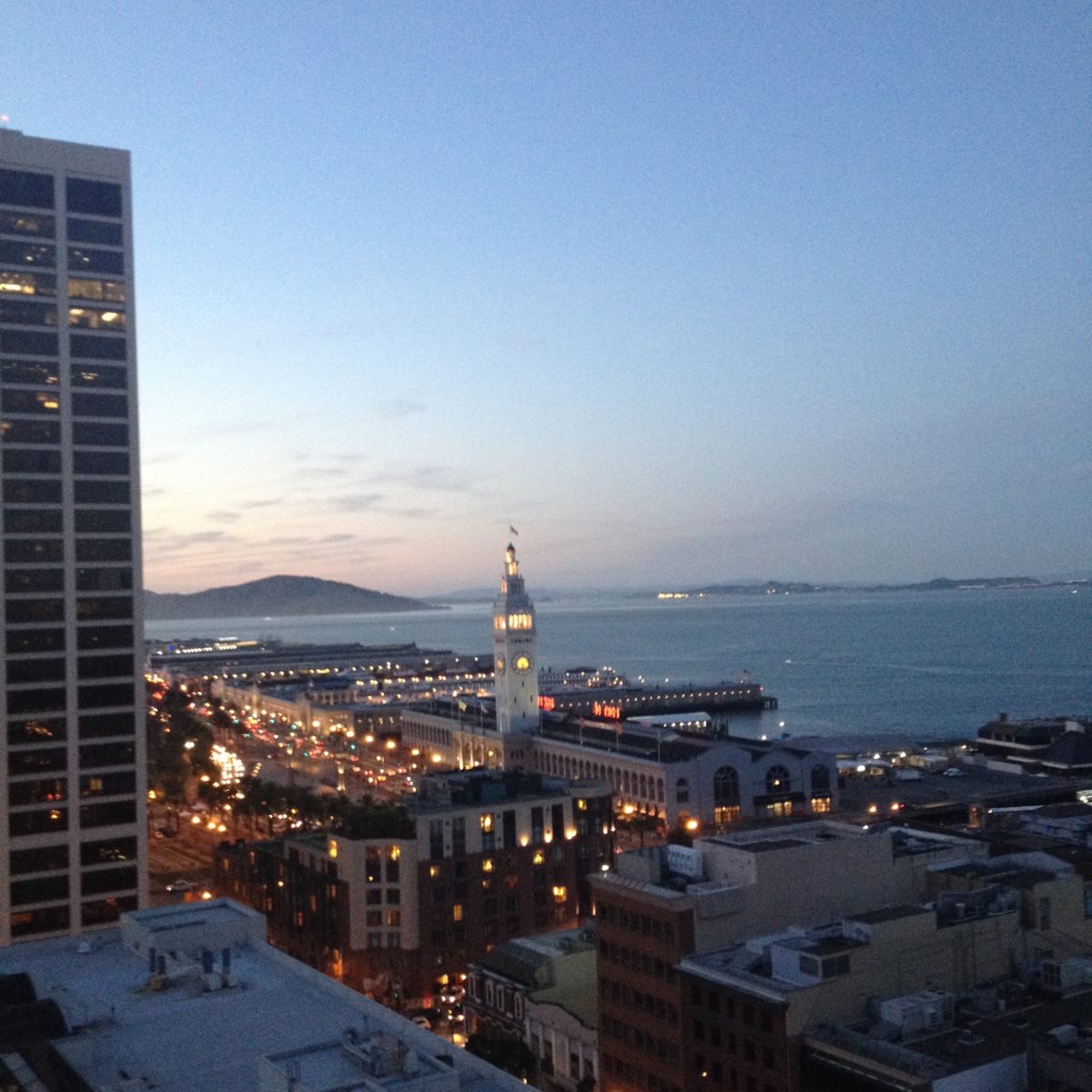 I caught up with so many dear friends that I had not seen in years including flûtiste extraordinaire, Elizabeth Baptista Gaston. Elizabeth was the guest artist for Keowee Chamber Music Festival in 2007. She and I actually didn't know each other when I lived in California; we met years later when she purchased an Abell Flute. Elizabeth now owns two, and she is a big champion of Chris' work.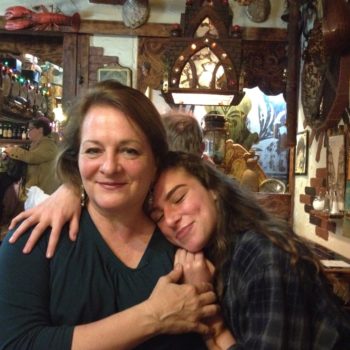 I also reconnected with Karen van Dyke, who directs the Stanford University Flute Ensemble and Northern California Flute Camp, as well as amazing oboists Andrea Plesnarski and Tom Nugent, who play with Pan Harmonia's California cousin organization, Left Coast Chamber Ensemble.
Year of the Monkey
We enjoyed the tail end of the Chinese New Year parade in San Francisco and even saw them putting the dragon away in the Embarcadero. It takes a lot of people to carry that dragon!
And then we were off to LA…