I decided awhile back – probably two years ago, that I needed a break from producing concerts and running the day-to-day affairs of Pan Harmonia. Although it's a small company, there are always so many details to attend to in order to keep the business humming. With the blessings of my husband, Chris Abell, and my project manager, Rosalind Buda, I decided to take a semester break, a sabbatical, to refresh and reflect. It would also be an opportunity to have one more grand trip with my daughter, who had just turned 16.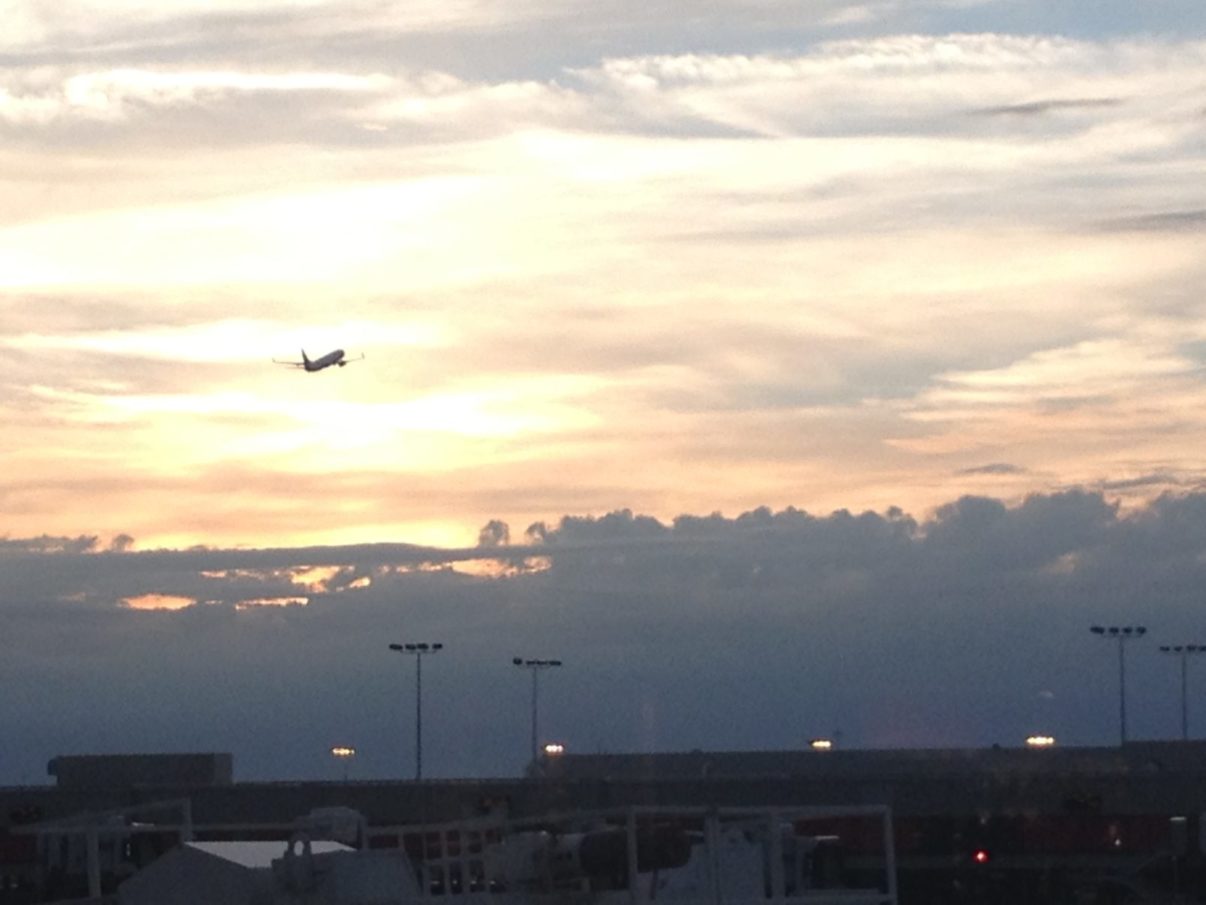 First stop – Albuquerque, New Mexico to visit my dear friend, cellist Elizabeth Austin, with whom I started this organization, originally called Keowee Chamber Music, in 1999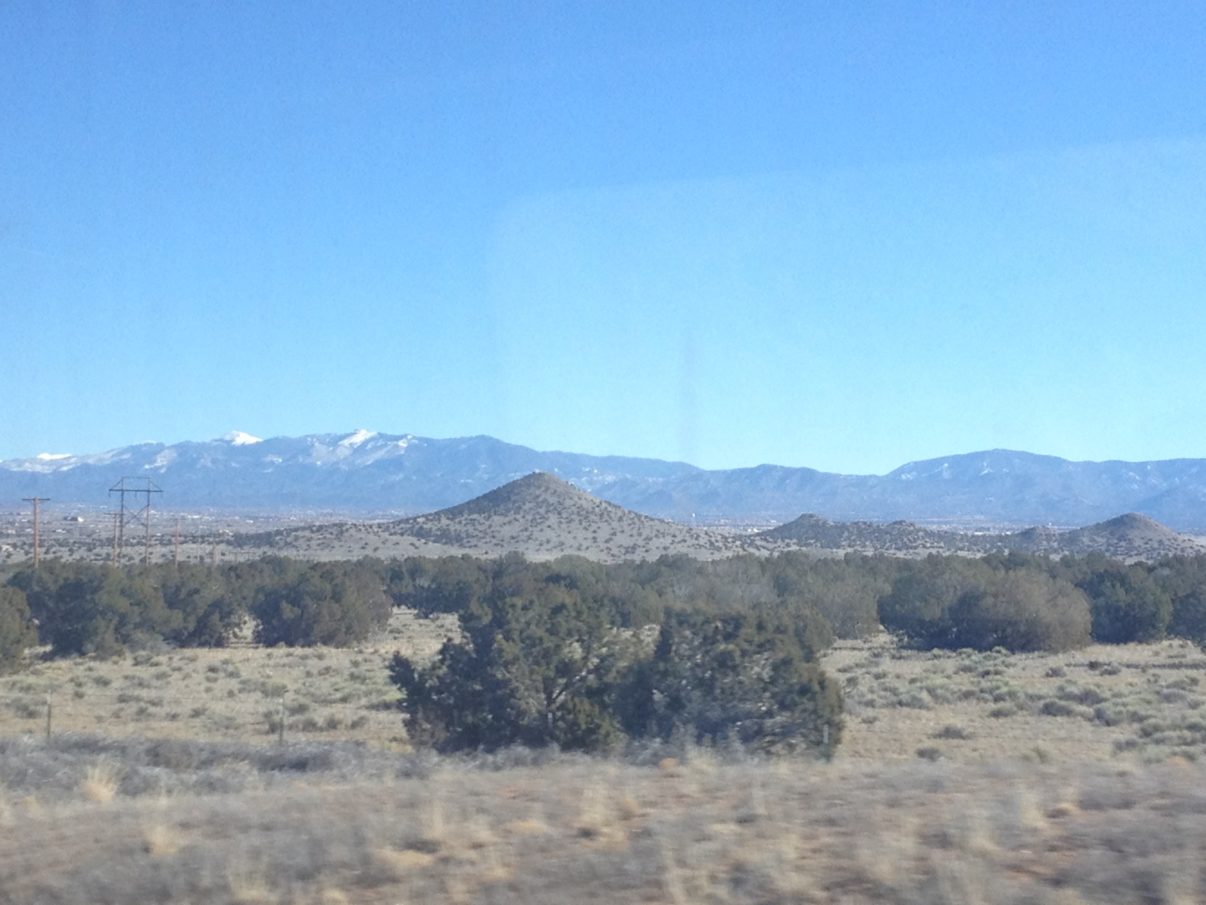 I spent a week with Liz and her family: husband Eric, children, Maggie, 19, and Gavin, 17, Liz's 89-year old dad, Bernie Goodpaster, aka "Goody," and their 2 sweet dogs, Stella and Beau. Happy days of laughter and wine, yoga and hikes, family time and elder care ensued.
A particularly uplifting experience was the Saturday train ride up to Santa Fe, where among other things, we visited the Georgia O'Keefe Museum.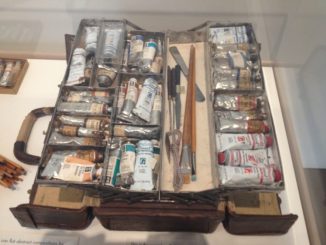 This was my second visit to this museum. This time, there weren't actually many of her paintings being exhibited, but rather B & W photos of O'Keefe taken through the years, which were fascinating.
But what I really found compelling were her paints and brushes on display. To think that she had touched, shaped and used these items so intimately during the many years she had created, was very inspiring and moving!
Liz and I did share music that week with a little concert at Goody's adult day center.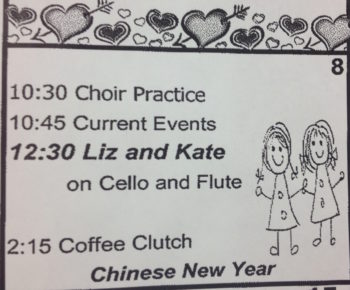 We played Bach and Handel…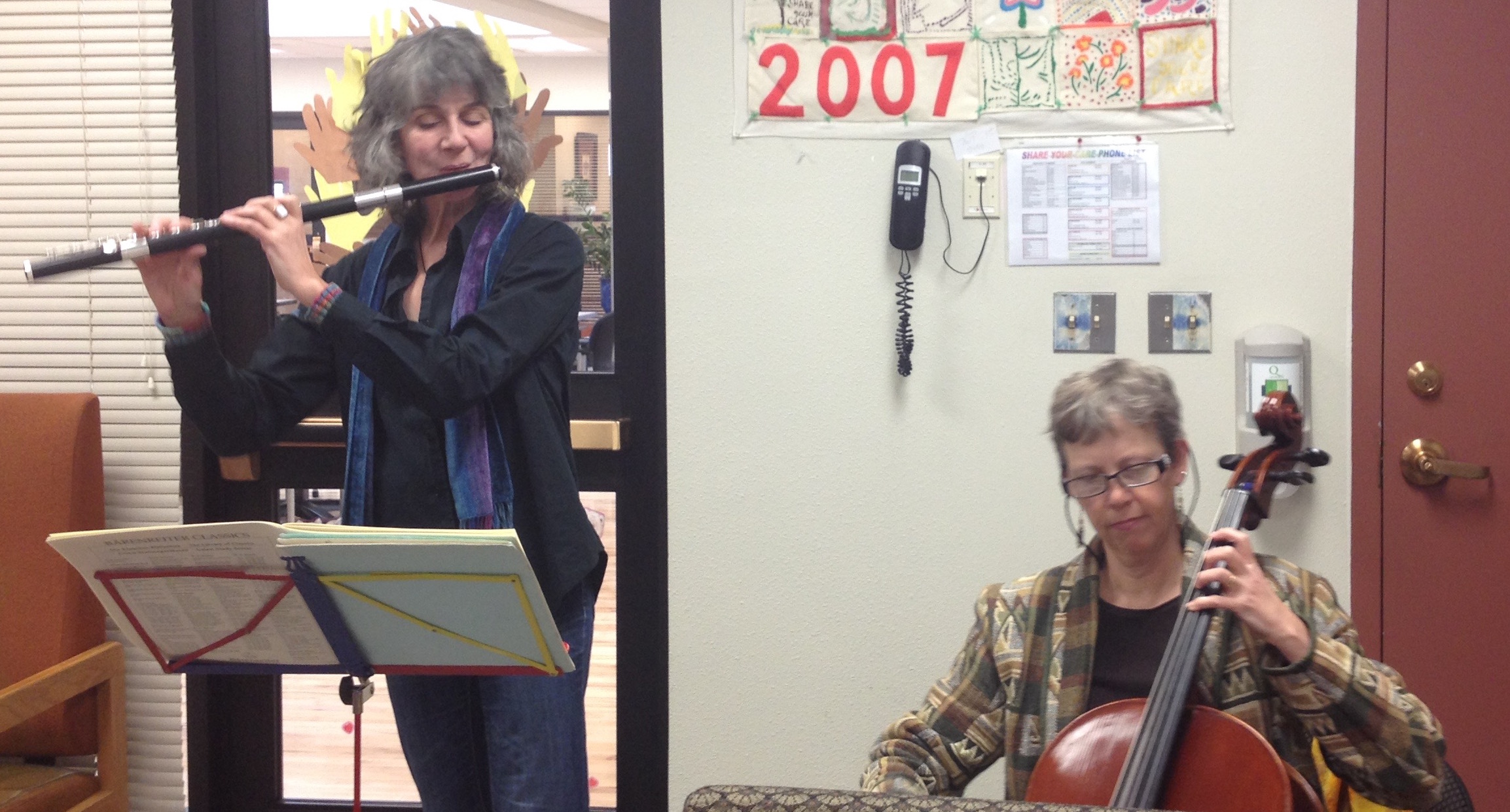 and had a Sing-Along.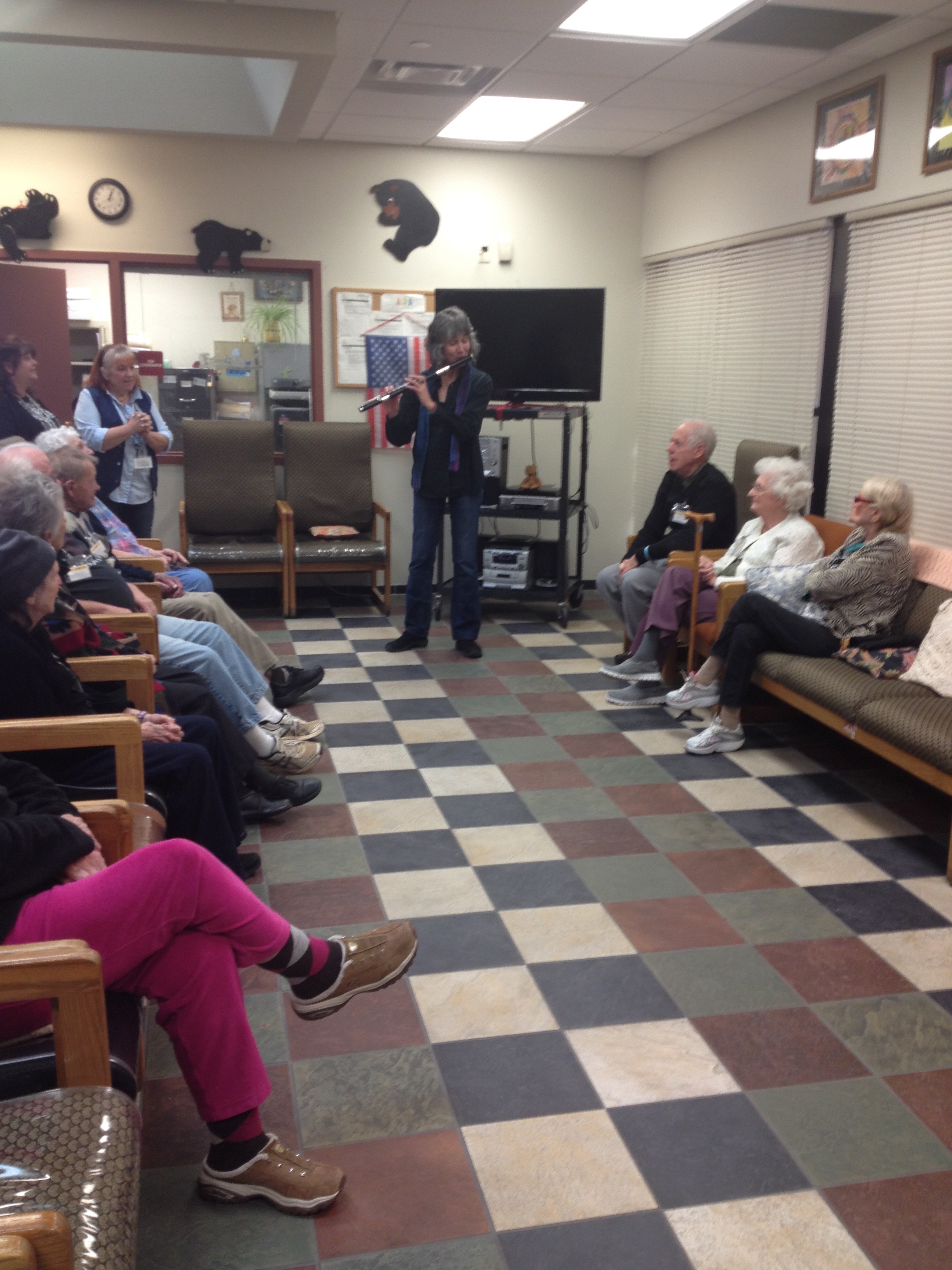 My journey continued very early on February 10, as I headed to California to meet my daughter.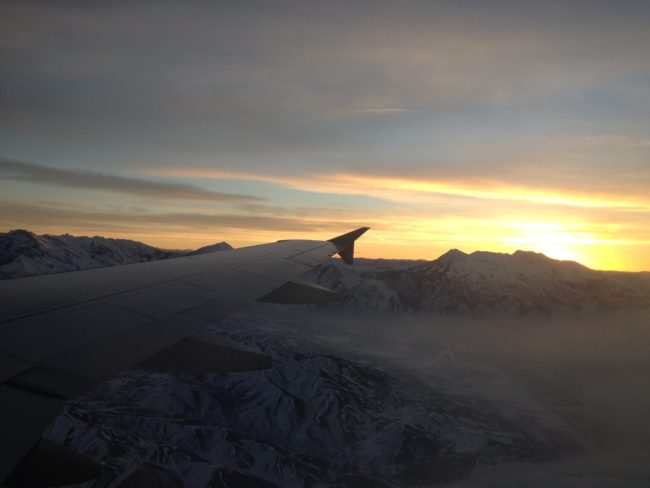 • • • • •
I am so very grateful to have had this week with the Austins and especially the time with Goody. Several days after I left, Goody suffered a stroke. It was a very challenging Spring for all of them. Bernard Goodpaster passed away June 5, 2016. RIP, dear friend.