Our West Coast visit culminated in a weekend in San Diego celebrating a 95th birthday.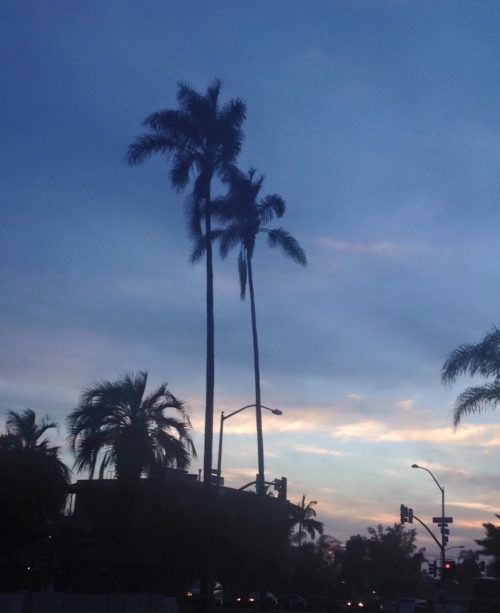 Charlie and I took Amtrak's Pacific Surfliner along the beautiful southern coast.

The Back Story: My Music Papa
The musical part of my childhood really began when I was 9, and my family moved to Western North Carolina. As a 4th grader, I entered a excellent public school music program in Haywood County. Later after beginning flute in a 7th grade band program, I was directed to Patti Adams Atwood, a fantastic flutist and artist and my first serious teacher. Fast forward a few more years, and Patti encouraged me to go north to study with William Hebert.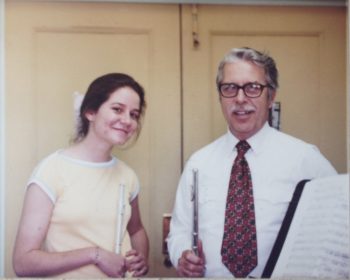 Hired in his 20's by George Szell, William Hebert was the piccolo player in the Cleveland Orchestra for 41 years. He also is a renowned pedagogue and quite simply, a wonderful person. I had the good fortune to study with Mr. Hebert for four years in the Conservatory of Baldwin-Wallace College.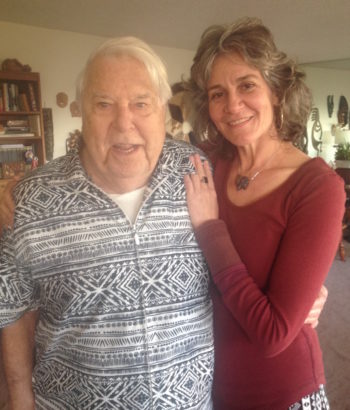 I have always kept up with my "Music Papa," and over the years, I have had the privilege of becoming friends with his wife, Olive, and their seven children.
After 60 years in Cleveland, Bill and Oli moved to San Diego. (Most of their kids live in California. Those Cleveland winters are hard!)
Bill is 93 now. I have had the pleasure and joy of attending both Bill and Oli's 90th birthday parties as well as several others. I visit them whenever I possibly can and invariable laugh nonstop for days. I feel blessed to be associated with this family!
This year, we celebrated Oli's 95th. This lady does not miss a beat – even being the wife and mother of professional musicians!
So, the next time you hear a recording of George Szell and the Cleveland Orchestra, you will know who that piccolo player dancing on the top is!
Listen as their son, Marty, and I play for Olive's 90th party in 2011.