2017-2018 Grants from the North Carolina Arts Council



A NCAC Project Support grant helps to fund November's program "Americana" and in March, "JS Bach's 333rd Birthday Bash plus Joseph Boulogne, aka The Black Mozart." This funding is actually federal monies, as comes to NCAC from the National Endowment for the Arts.
The second grant, New Realities, brings Nello McDaniel, Director of Arts Action Research, back into our sphere. When Pan Harmonia was still Keowee Chamber Music, we were privileged to work with Nello for 4 years through New Realities, learning a massive amount about organizational development. We credit much of our success to this experience!
The New Realities grant is particularly timely, because with the 2017-2018 season, Rosalind Buda steps up to be Pan Harmonia's Executive Director. The board of directors along with founder and Artistic Director Kate Steinbeck is so pleased to have Rosalind take on additional responsibilities in sharing the growth and direction of this vibrant company.
---
¡Dos Semanas en La Habana!
From Kate Steinbeck
During my 2016 sabbatical, I spent a month in a language immersion program in Madrid. It was so gratifying to finally devote time to studying Spanish! I had learned French and German while living in Europe in my 20's and have wanted to pursue Spanish for more than a decade. After returning from Spain, I enrolled in classes at UNC-Asheville. I am now a 2nd-degree seeking student pursuing a Spanish degree!
I was so excited when President Obama opened up the path to Cuba in late 2014, so I decided to do language immersion in Havana during the last two weeks of May.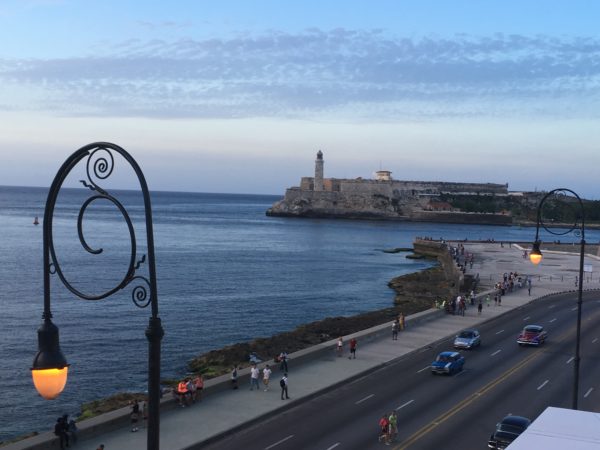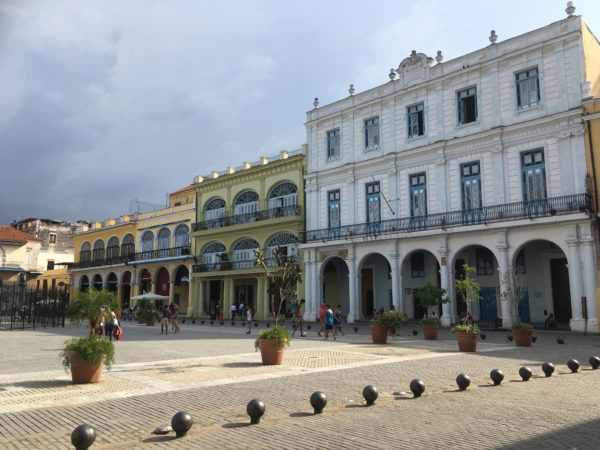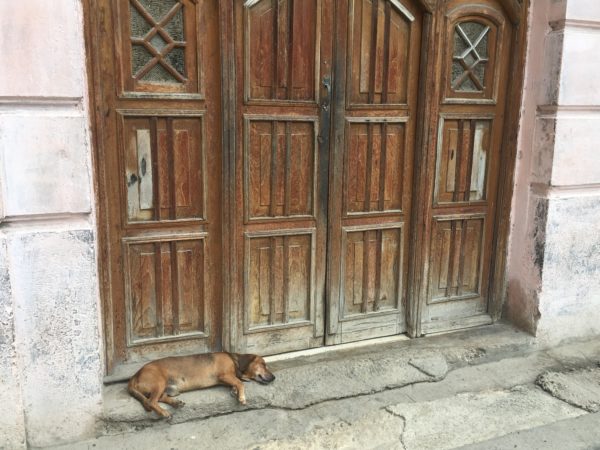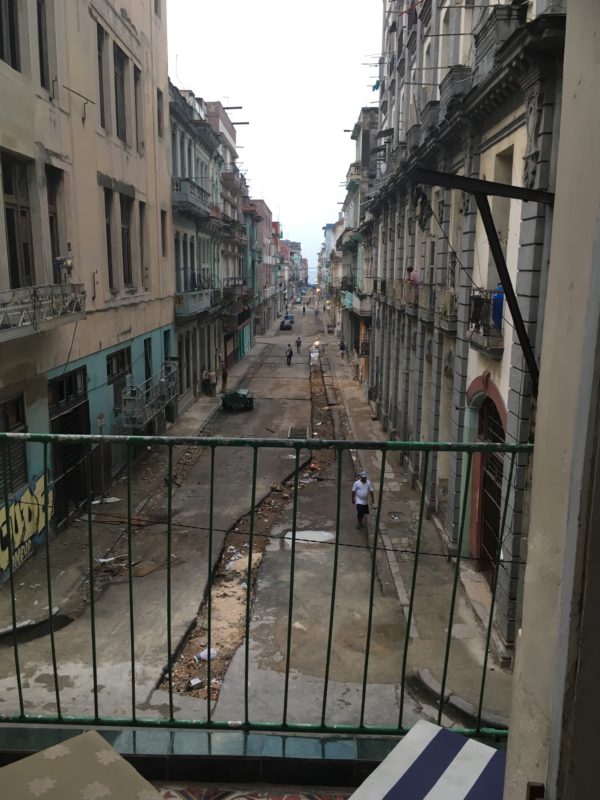 _________________________________
The Rev. Brent Norris, Rector of St. Mary's Episcopal Church in Asheville, directed me to the Episcopal Cathedral in Havana where I met two wonderful young musicians, pianist Reinier and flutist Anabel. Along with their priest and the church community, Reinier and Anabel were so very welcoming to me. I met with them over several days.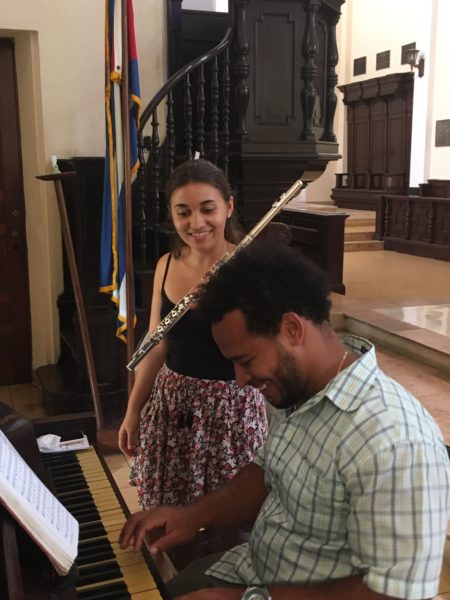 Anabel, a very fine young flutist, has just finished her undergraduate studies and invited me to visit Instituto Superior de Arte. There I was graciously received by her professor, the illustrious flutist Niurka González. As a foreigner, it was a privilege to be allowed to visit ISA and a huge joy to let them try an Abell flute from Asheville, which Niurka thought was "Maravillosa!"
Since my visit, Anabel has come to the US to play in a jazz festival in Chicago. She hopes to stay on to do graduate work. We plan to see each as soon as we can.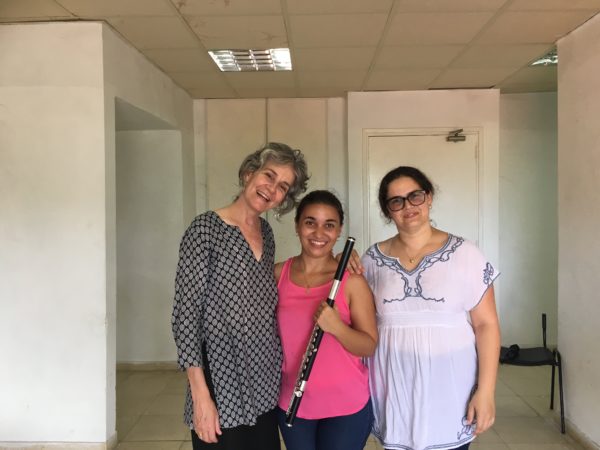 What musical people the Cubans are!
It was a heart-opening visit. I met wonderful people, heard fantastic music and was so inspired!
I support the US being a good neighbor to Cuba.
¡Viva La Cuba!