Kate Steinbeck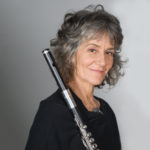 Growing up in Western North Carolina, Pan Harmonia creator and flutist Kate Steinbeck began playing flute in a public-school music program. Her spirit of discovery led her on wonderful adventures far from her childhood home but ultimately brought her back to Asheville when she met flute maker Chris Abell. Since returning to NC in 1997, Kate has been busy raising their two children, teaching and creating Pan Harmonia.
Kate earned a BM from Baldwin-Wallace College, studying with William Hebert (Cleveland Orchestra), followed by a Fulbright scholar to study chamber music in Belgium. She later spent several years performing and teaching in Germany before returning to the US to pursue a MM at the San Francisco Conservatory as a student of Tim Day (SF Symphony). As a freelance flutist, she was featured on many of the Bay Area's most prestigious stages.
Kate is recognized across the US and abroad as a passionate teacher and coach, unique interpreter and innovative music producer with repertoire that ranges from Bach to Balinese. She loves teaching and revels in guiding students of all ages to discover the joy of making music and to achieve new levels of accomplishment and self-awareness. Locally, she teaches at The Academy for the Arts, at UNCA and in her home studio. Kate has presented master classes for the Spanish Flute Convention, Belgian Royal Conservatories, New England Flute Fair, Raleigh Area Flute Association, Duke University, the Fine Arts Center and the Northern California Flute Camp. She also loves learning languages, speaks French and German, and is now pursuing a degree in Spanish at UNC-Asheville.
Kate has produced two critically acclaimed CDs: Light in the Corner (2004) with percussionist Byron Hedgepeth and Luminescence (2010) with guitarist Amy Brucksch and recorded on local projects ranging from hip hop to ambient. Kate plays on a modern wooden flute manufactured by her husband, Chris Abell, of the Abell Flute Co.  
Rosalind Buda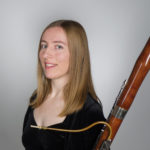 Bassoonist Rosalind Buda is an active chamber musician, orchestral musician, and teacher. Since 2011, she has served as principal bassoonist, Project Manager, and is now the Executive Director for Pan Harmonia. As a freelance musician, Rosalind performs throughout North Carolina, South Carolina, and Tennessee, playing with the Greenville Symphony, Asheville Symphony, Spartanburg Philharmonic, Johnson City Symphony, Brevard Philharmonic and Hendersonville Symphony.
A graduate of the New England Conservatory in Boston, Rosalind earned her Master's Degree while studying with Boston Symphony Orchestra Principal, Richard Svoboda.  She received her Bachelor's Degree from the University of Iowa, her home state, where she studied with Benjamin Coelho.
Rosalind is instructor of bassoon at Mars Hill University, Brevard College, Gardner-Webb University, and has been a guest teacher at Eastern Tennessee State University. Rosalind loves to work with students of all ages, and operates her own private teaching studio in Asheville. She teaches at Mars Hill University's summer music camp every summer leading students in masterclasses, reed making, and chamber ensembles. 
Outside of classical bassoon, Rosalind pursues her passion in traditional and modern Scottish/Celtic/world music. She plays traditional reed instruments including great highland bagpipes, Scottish smallpipes and Breton bombard. rosalindbuda.com
Tate Addis
Acclaimed for 'exquisite beauty' and 'crystalline clarity,' pianist / organist Tate Addis began music study at age 3 and has performed throughout the US and Europe as a soloist and chamber musician. The Kansas City Star wrote "this young organist has the right stuff." Recent recitals include in New York at the Cathedral of St. John the Divine, St. Thomas Church, Brick Presbyterian Church; in Philadelphia at St. Paul's and Chestnut Hill; and as part of the prestigious Rie Bloomfield Organ Series at Wichita State. He has collaborated with violinists Daniel Hope and Benny Kim, cellist Yo-Yo Ma, and tenor Vinson Cole. Active as a church musician from an early age, Tate has held positions at Brick Presbyterian Church in New York City and Second Presbyterian Church in Kansas City, Missouri.
Tate received his BM from Wichita State University, organ studies with Lynne Davis and Robert Town and piano with Andrew Trechak, and MM degree from Yale, studies with Thomas Murray and Jeffery Brillhart. Further graduate study in piano was with Robert Weirich at the University of Missouri- Kansas City. He is currently pursuing an Artist's Diploma at Oberlin with James David Christie. Currently, he serves as organist at First Baptist Church in Asheville, North Carolina. Tate and his wife Laura live in the Asheville area.
Jacquelyn Bartlett

Harpist Jacquelyn Bartlett began her musical studies at an early age with her mother, Mary Bartlett, noted harpist and teacher and continued with world-renowned harpists, Carlos Salzedo, Alice Chalifoux, Lucy Lewis, Lucille Lawrence, and Susann McDonald. She graduated with honors from Interlochen Arts Academy and attended Oberlin Conservatory of Music.
Jacquelyn has performed with many of the world's leading orchestras including the Detroit Symphony, New York Philharmonic, Indianapolis Symphony, Rotterdam Philharmonic, Baltimore Symphony and North Carolina Symphony and has toured the US and Europe as a soloist and chamber musician. Currently Ms. Bartlett is a member of Fire Pink Trio and teaches on the Artist Faculty of UNC-School of the Arts. A dedicated and passionate educator, Ms. Bartlett is much sought after as a teacher, chamber music coach and presenter for master classes and seminars.
Amy Brucksch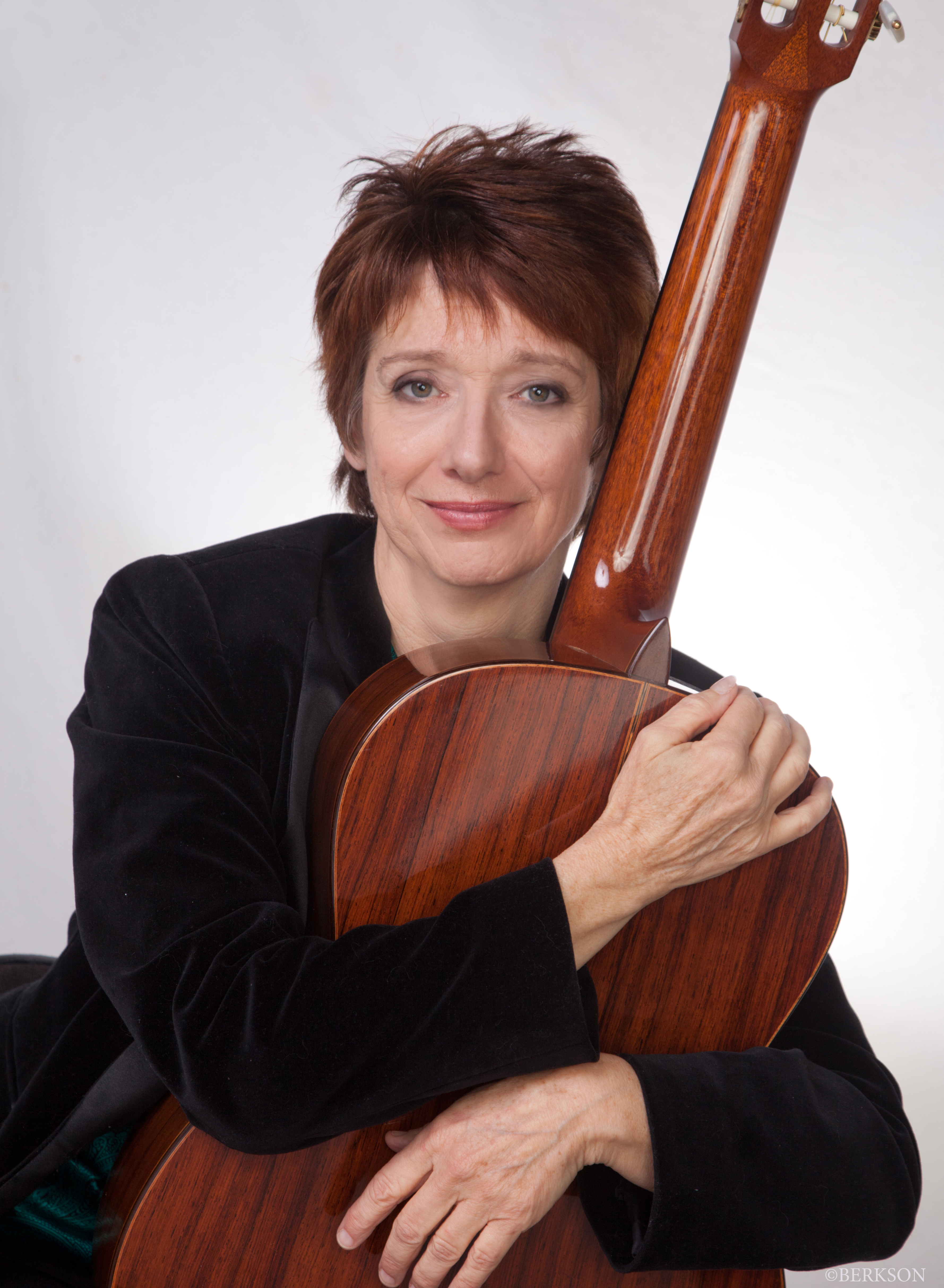 Classical guitarist Amy Brucksch performs throughout the Southeast, celebrating the rich heritage of the classical guitar, and exploring musical connections with world-renowned musicians as diverse as Celtic fiddlers, Baroque harpsichordists and African percussionists. She created a highly regarded CD, Luminescence, with flutist Kate Steinbeck. Amy has performed locally on concert series presented by Belmont Abbey, Greenville Symphony, Brevard College, Wofford College and Anderson University.
Passionate about sharing her love for the instrument, she currently teaches classical guitar to over 70 middle and high school students at Thomas Jefferson Classical Academy in Rutherford County and has a private studio at Wild Roots Fine Arts Center in Forest City.
Formerly on the faculty of the University of Toledo (OH) and Adrian College (MI), she was an Ohio Arts Council Touring Artist. She has a BM from the University of Cincinnati College-Conservatory of Music where she studied with Clare Callahan, and also a MM in music education from Bowling Green State University. Amy lives in Tryon and plays a guitar custom made for her by California luthier, Gregory Byers.
Franklin Keel
Franklin Keel discovered the cello at the age of 6 and later earned scholarships to the Eastman School of Music, and the Brevard Music Center, where he was a finalist Beattie Wood Concerto Competition. He is currently Associate Principal Cello in the Asheville Symphony Orchestra and performs and records with many regionally acclaimed projects such as the Opal String Quartet, the Lovestruck Suckers, Sirius.B, Secret Agent 23 Skidoo, the Jonathan Scales Fourchestra, Ben Lovette, Matt Townsend, the Secret B-Sides and Free Planet Radio. He has appeared as a soloist with the Asheville and Hendersonville Symphonies, the Brevard Philharmonic and Blue Ridge Orchestras. A gifted collaborator, Franklin has shared the stage with many different artists including Emmanuel Ax, Ben Sollee, Stephanie's Id, the Get Right Band, Pierce Edens, Liberated State, the Jon Stickley Trio, and Yo Mama's Big Fat Booty Band.
A passionate educator, Franklin has taught at Hendersonville Middle and High Schools, and served as interim conductor for the Asheville-Buncombe Youth Orchestra. He now works with young orchestras, teaches cello, and coaches chamber music all over the WNC region through organizations such as the Hendersonville Community Music School and the Transylvania Youth Strings.
Hwa-Jin Kim
Dr. Hwa-Jin Kim was born in Daegu, South Korea, where she began her piano studies at five. She was chosen to perform at MBC Television Station at age seven and appeared as a soloist with the Daegu Symphony Orchestra at age 14, performing Grieg's piano concerto. She won numerous competitions and entered the prestigious Seoul National University in South Korea on full scholarship, studying with Dr. Jin-Woo Chung. Upon graduation, she came to New York to continue her studies at the Manhattan School of Music, where she received her Masters' and Doctor of Musical Arts degrees.
Dr. Kim has performed in South Korea, Italy and many other venues in Boston, Rhode Island, and New York, including Weill Recital Hall at Carnegie Hall. She was the youngest faculty member at the Manhattan School of Music and taught at Reformed Presbyterian Seminary of the East and New York Bethesda Theological Seminary. She also taught at Brown University.  
Hwa-Jin moved to Asheville in 2000 with her husband, Dr. Paul Kim of Grace Hematology & Oncology in Fletcher, and their two daughters. Dr. Kim has been featured as a soloist in numerous concert series and benefit concerts. She actively works as lecturer, teacher as well as competition adjudicator. Dr. Kim joined the music faculty at UNC-Asheville in January 2003. She is the founder and director of Asheville Chopin Club.
Andy Jurik
Guitarist, arranger, and educator Andy Jurik actively explores the intersection of classical and popular music. His recent performances include for the ASCAP-award winning Southern Exposure concert series, Brevard College, Wired Music series, Central Piedmont Community College, ArtFields Festival, Southern Guitar Festival, 2015 JASPER Artist of the Year awards, and Candlelight Concert series at Charleston UU. Andy performs regularly in Demeler (with Rachel Hansbury, voice) and Duo Cortado (with Devin Sherman, guitar).
Andy has premiered works by George Fetner, Christine Burke, Tom Dempster, Kevin Cope, Michael Bies, Trevor Black, Travis Kneisly, and Zack Pentecost. His collaborations with the multi-disciplinary collectives Cica and ebb:flow have resulted in performance blending multi-media with contemporary music.
Andy's research in 3rd stream music has resulted in lectures at the 2017 Guitar Foundation of America convention, Montreal College, and the University of SC. His arrangements for the guitar include Brazilian choros, Scottish lute tunes, jazz standards, and assorted works from the Beatles, Radiohead and Edith Piaf.
Andy completed his DMA at the University of SC in 2016, where he twice received the Graduate School Creative Presentation award. He teaches at the UNC-Asheville and Presbyterian College and acts as co-director of the Asheville Classical Guitar Society.
Fred Lemmons
Frederick Lemmons served with "The President's Own", United States Marine Band in Washington, DC for 21 years. During these years, he performed at the White House for five US Presidents and traveled the United States and Europe in hundreds of concert performances with the band.
His education includes a BS in Music Education from the University of Tennessee-Chattanooga (his hometown) and a MM in Clarinet Performance from Louisiana State University, where he also did Doctoral studies. Fred has been principal clarinetist for Pan Harmonia since 2009. He is also the principal clarinetist with Asheville Lyric Opera and performs frequently with the Asheville Symphony Orchestra. Fred and his wife, Heather Masterton, recently relocated to Lexington, Kentucky.
Karen Pommerich
Karen Pommerich
leads an active performing career as a chamber and orchestral musician.  A member of Asheville's Opal String Quartet, IRIS Orchestra (Germantown, TN), and Colorado Music Festival Orchestra (Boulder), she also performs frequently with the Asheville Symphony and the Charlotte Symphony.  Previously she played full-time for 16 seasons in the first violin section of the Jacksonville Symphony and served as Principal Second Violin of the Sarasota Opera and Tallahassee Symphony.  She has been a soloist with the Jacksonville Symphony, Dubuque Symphony, and the National Repertory Orchestra.
Karen received her MM from Florida State University, where her teachers were Eliot Chapo (violin) and Pamela Ryan (viola,) and also studied at the Bach Aria Festival, the National Repertory Orchestra, the Kent/Blossom Music Festival, and the Chautauqua Music Festival.
In addition to a busy performing schedule, she teaches violin and viola to people of all ages and levels, and coaches chamber music.  She is on the faculty of the Academy for the Arts in Asheville.  
Kara Poorbaugh
Kara Poorbaugh performs extensively across our region as an orchestral and chamber musician. Kara serves as Principal Violist of the Asheville Symphony and performs regularly with the Greenville Symphony (SC). She is a founding member and violist of the Opal String Quartet, which has been featured on several regional chamber music series, and serves as Artists-in- Residence for the educational outreach programs of the Asheville Chamber Music Series and Asheville Symphony Guild. 
Kara is a graduate of the Eastman School of Music, and attended summer festivals at Interlochen, Musicorda, Eastern Music Festival, and Brevard Music Center. In addition to her extensive performance schedule, Kara teaches a busy private studio of violin, viola, and chamber music students at home, and is mother to a daughter, Elsie Jane.
Mariya Potapova
Mariya Potapova, a native of St. Petersburg, Russia, grew up in a family of musicians and began studying violin at age 8. She moved to the United States in 1999 and began studying with world-renown professor Vadim Voyler. During her studies with Voyler, Mariya won two first place awards in instrumental competitions. In 2006, while studying at UNCA, she had won first place in Blue Ridge Concerto Competition and performed with Blue Ridge Civic Orchestra.
Currently Mariya holds two BA degrees from UNCA in Psychology and Music. She is a member of the Asheville and Greenville Symphonies, as well as Asheville's Temple Trio. Mariya teaches privately in her home studio and is a faculty member of the Asheville Music School.
Brittnee Siemon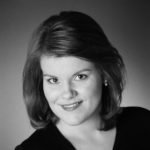 Brittnee Siemon, mezzo-soprano, is a versatile performer whose accomplishments include premieres of early and modern works, a debut at Jordan Hall in Boston, and international appearances in Austria, Italy, Germany, Turkey, and Belize. This season marks her debut with Pan Harmonia.

She has performance credits with Boston's Old South Church, the Handel and Haydn Society, and Boston Baroque.  Her interpretations of modern works lead to an award-winning debut for a new composition on Mona Lisa radio in Amsterdam. Regionally, solo appearances are numerous. Highlights include the South Carolina Philharmonic, Augusta Jacksonville, and Brevard Music Center Symphonies,  and the St. Augustine Music Festival.

Other performances include the National Conference of the Historic Keyboard Society of North America, the International Muzio Clementi Conference in Lucca, Italy, and the Centennial Celebration of Ohio University's School of Music. Her Baroque operatic roles have been hailed as "florid, yet substantial."

Dr. Siemon has served on the voice faculty at Brevard College since 2016 and is recognized internationally as a teacher and scholar. Recent invitations include  collaborative programs and masterclasses at Ohio State University, the University of South Carolina, Reinhardt University, Sam Houston State, and Virginia.  

She holds degrees carrying Academic and Performance Distinction from Ohio University, the University of South Carolina, and the New England Conservatory of Music in Boston.
Barbara Weiss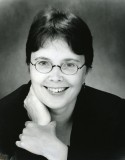 A versatile and engaging musician, Barbara Weiss' diverse musical experiences range from recording and performing ancient classical Cambodian music to directing a baroque opera company to chairing a university's early music program. She has been on the faculty of both the Oberlin Conservatory and the Peabody Institute, as well as Concordia College and the Universities of Minnesota and Pennsylvania. Barbara teaches at summer workshops such as the Oberlin Baroque Performance Institute, the Madison Early Music Festival, and Indiana University's Recorder Academy, and most recently, the Mountain Collegium Early Music Workshop.
Barbara has performed at the Boston, San Antonio and Berkeley Early Music Festivals, and the Winnipeg Folk Festival. Her collaborations include The Hendersonville Symphony, Belladonna, the Newberry Consort, Quicksilver, Chatham Baroque, the Smithsonian Chamber Players, the King's Noyse, Apollo's Fire, the Chicago Opera Theater, CPCC Opera Theater, and Piffaro. She has recorded with the Dorian, Flying Fish and Harmonia Mundi labels.
She lives in Asheville, where she is a member of Muses Delight, Pan Harmonia, and directs Next Road Over, the area's first melodica orchestra.
Gail Ann Schroeder
Gail Ann Schroeder, viola da gamba, graduated from the University of Michigan with a Bachelor of Music degree in Music History. She furthered her performance studies on the viola da gamba at the Royal Music Conservatory of Brussels, Belgium, with Wieland Kuijken, where she obtained the First Prize and the Higher Diploma, with distinction. She has performed extensively as soloist and with various ensembles including the Huelgas Ensemble, Capilla Flamenca, Combattimento Consort Amsterdam and the Leipzig Barockorchester. She has participated in numerous radio and television productions, and on CD recordings for such labels as DHM, Sony Classical, Ricercar and Erato. From 1988-2002 she was assistant to Wieland Kuijken at the Royal Conservatory of Brussels where she taught viola da gamba, didactics of viola da gamba and was director of the viol consort. Since returning to the USA in 2006, Ms. Schroeder has been teaching at numerous workshops for the Viola da Gamba Society of America, the Amherst Early Music Festival and Mountain Collegium. Currently living in Asheville, she teaches privately and free-lances on viola da gamba and lirone.
Dosia McKay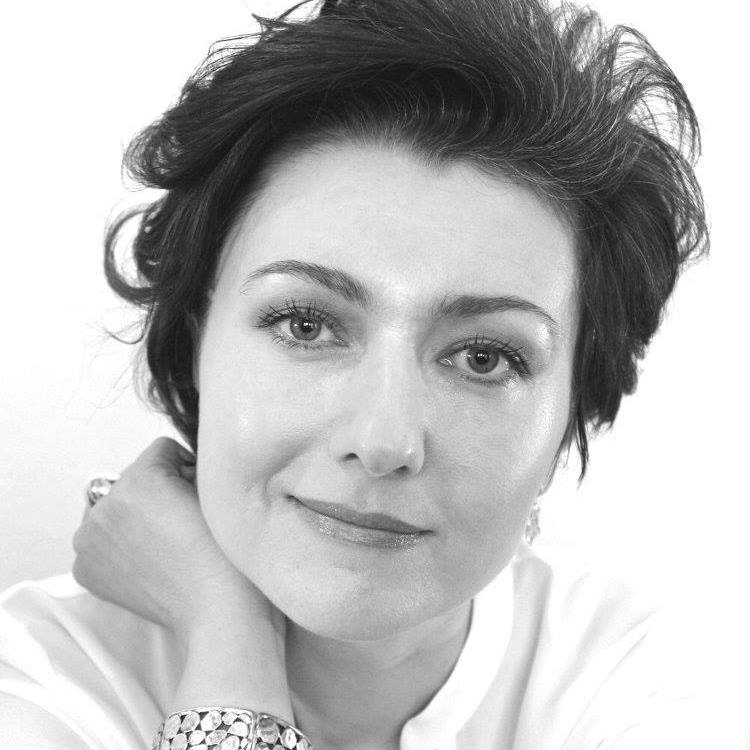 Dosia McKay is an American composer of music for concert stage, film, and modern dance. A versatile sound colorist, McKay fluently weaves elements of classical harmony, avant-garde, ambient soundscapes, lyricism of Slavic folk melodies, and her own visual art into the fabric of her compositions.
A unique voice in the cacophony of modern music, Dosia McKay is not afraid to explore soundscapes of pure beauty and elegance. Angelina Panozzo, of New York Magazine "I Care If You Listen", praised her for long and luxurious melodies and for eloquently describing the human condition.  Ewa Palinska, of the Polish magazine "Trojmiasto", remarked that her music is ecstatic and trance-inducing, strongly influencing emotions of the listener, even one who is not musically educated.
Dosia McKay holds M.M. in Scoring for Film and Multimedia from New York University and B.M. in Music Theory and Composition from University of Tennessee. Dosia McKay resides in Asheville, NC. When she takes a break from music composition, she shifts her focus to painting, writing poetry and short stories, and playing the flute or cello. www.dosiamckay.com
Elizabeth Austin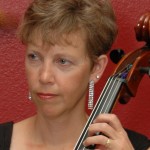 Elizabeth Austin is a founding member of Pan Harmonia, formerly Keowee Chamber Music, and serves as project coordinator for the organization.  Originally from Indiana, she holds degrees in cello performance from DePauw University and the University of Cincinnati's College-Conservatory of Music. She has played with the Roanoke Symphony and Wintergreen Festival Orchestras in Virginia.  Internationally, she performed with the Francesca Trio in Spoleto, Italy. Elizabeth taught cello at Clemson University for 8 years. She has performed at national conferences in Washington DC and Salt Lake City. A resident of Albuquerque, NM, Ms. Austin is currently a lecturer at Central New Mexico Community College. She plays chamber music in Albuquerque and recently performed with members of the New Mexico Symphony Orchestra at UNM's Keller Hall.
Byron Hedgepeth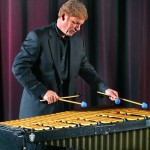 Byron Hedgepeth enjoys performing on a wide array of percussion instruments, embracing classical, jazz, contemporary, and world music. His passion for drumming began while studying piano and violin as a child. After completing a Bachelor of Music at Mars Hill College, Byron continued his studies with music educator Charles Leonhard and percussionist Tom Siwe at the University of Illinois, where he earned a Master's Degree.
Byron pursues a full career as performer, composer, and educator. He was the founder and director of Percussion Studies at UNC-A for 24 years. He currently teaches percussion at Appalachian State University and is the new director of the Steely Pan Steel Band. Improvisation has always been a passion, reflected in his compositions and collaborative ensembles. Notable groups include InsideOut, Con Clave, Jack Coker Trio, and Byron Hedgepeth & Mike Holstein. He also performs several times a year as a timpanist and percussionist with the Charlotte and NC Symphonies. Byron has been active as a timpanist/percussionist with Asheville's All Souls Cathedral since his first performance of Amahl and the Night Visitors in 1975