Pan Harmonia offers a mosaic of concerts, educational residencies and community outreach. Directed by flutist Kate Steinbeck and bassoonist Rosalind Buda, Asheville, NC's own award-winning chamber music repertory company has been nationally recognized for its artistic excellence and creative vision. It has been consistently chosen "Best of Classical"  by the readers of local weekly Mountain Xpress since 2012.
Pan Harmonia artists love bringing their signature mix of chamber music masterpieces and new works to as many listeners as possible through informal performances and adventurous programming. This work transcends the boundaries of traditional chamber music through eclectic, unpretentious, genre-smashing programs.
Season 18
Join us for ravishing music!
Coming up
Sing to Me of the Night • Kate Steinbeck, flute • Franklin Keel, cello • Amy Brucksch, guitar
Sunday, February 25, 3 PM • Streamside House Concert, Arden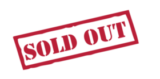 This concert is SOLD OUT!
We hope to see you at our March concerts.
*** 
JS Bach at 333 plus Chevalier de Saint-Georges, aka "The Black Mozart"
Sunday, March 18, 3 PM • Greenville Center for Creative Arts BUY TICKETS
Monday, March 19, 7:30 PM • The BLOCK off biltmore, Asheville BUY TICKETS
*** 
Pink Moon in the Sky • Jacquelyn Bartlett, harp • Kate Steinbeck, flute • Rosalind Buda, bassoon
Sunday, April 29, 3 PM • Greenville Center for Creative Arts BUY TICKETS
Monday, April 30, 7:15 PM • The Haen Gallery, Asheville BUY TICKETS
_______________________________________________________
For further exploration, join Pan Harmonia musicians for Midday Music. Peek behind-the-scenes into the experience of music-making – meet the musicians, learn about their process, inspiration, the music they love and more! This series will be a mix of talks and open rehearsals as professional players come together to discuss and shape the music from early sounds to polished beauty. Guaranteed to be interesting, insightful and humorous. Feel free to bring friends.
Next Midday Music: Friday, March 16, 1:30 PM
Biltmore United Methodist Church
 376 Hendersonville Rd, Asheville 28803 
Free and open to the public