Kate Steinbeck • Creative Director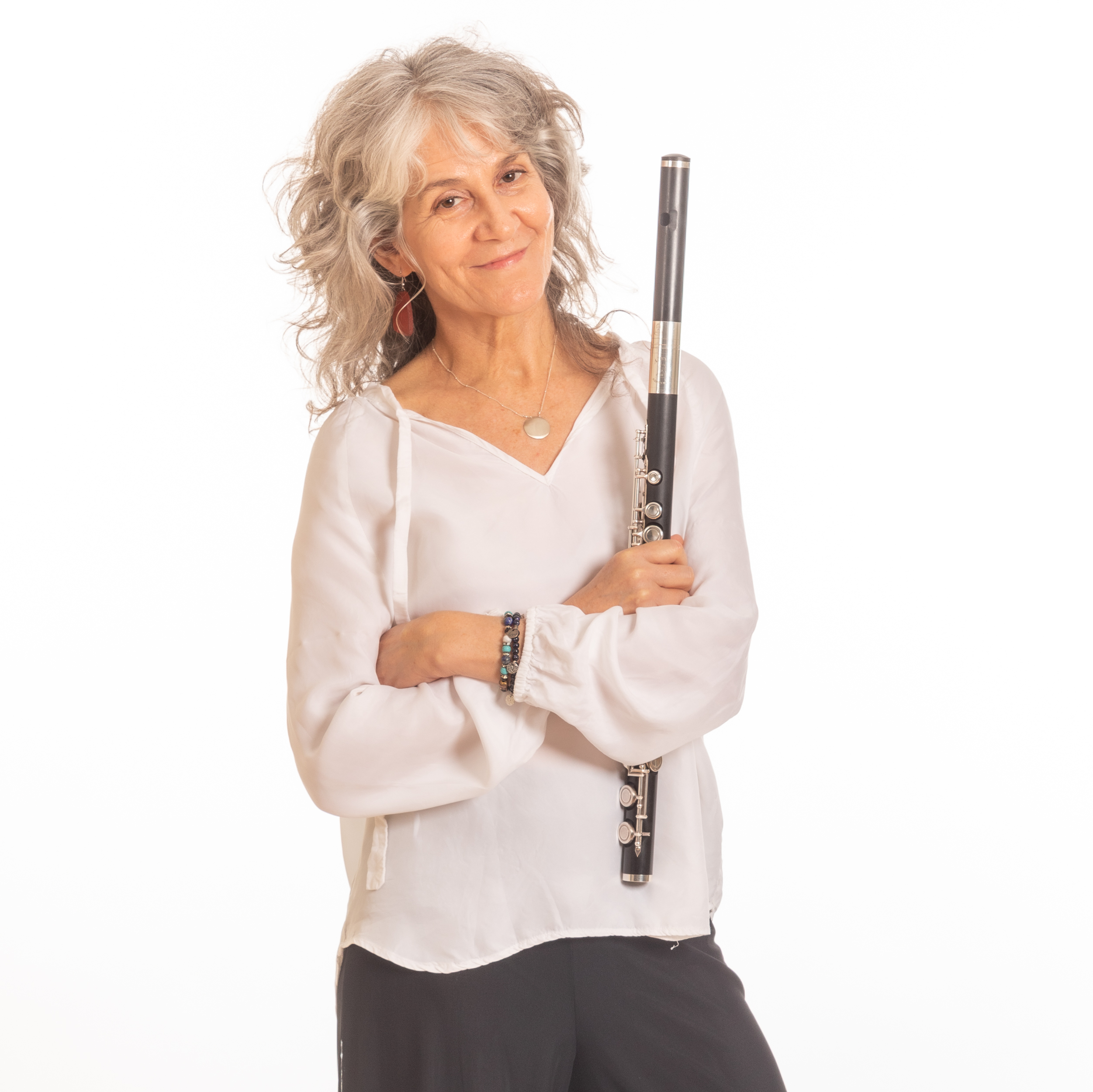 Flutist Kate Steinbeck is recognized across the US and abroad as a unique interpreter of wide-ranging repertoire, innovative producer and collaborator, enthusiastic teacher and coach.
Kate began playing flute in a public school music program in Western North Carolina, where she spent much of her childhood. Musical adventures led her far and wide – from studies with William Hebert of the Cleveland Orchestra (BM, Baldwin-Wallace University) to a Fulbright grant in Belgium (Premier Prix, Royal Conservatory of Music), then several years performing and teaching in Germany, and later to graduate studies with Tim Day of the San Francisco Symphony (MM, San Francisco Conservatory of Music). As a flutist, she has been featured on many of California's most prestigious stages.
In 1997, Kate moved to Asheville and began raising a family. In 2000, she created Keowee Chamber Music with cellist Liz Austin and violist Andrew Levin. KCM became Pan Harmonia in 2011. Lauded for its excellence and creativity, Pan Harmonia revels in sharing music across the full spectrum of our community including with marginalized people in prisons, homeless shelters and other facilities through its Shining Light Project.
As a teacher, Kate loves guiding students of all ages to discover the joy of making music and to achieve new levels of accomplishment and self-awareness. katesteinbeck.com
Kate has produced two critically acclaimed albums: Light in the Corner with percussionist Byron Hedgepeth and Luminescence with guitarist Amy Brucksch and has recorded on projects ranging from hip hop to ambient. Kate loves languages, speaks German and French, and is now learning Spanish. She plays on a modern wooden flute manufactured by the Abell Flute Co. 
Rosalind Buda • Celtic Corner Director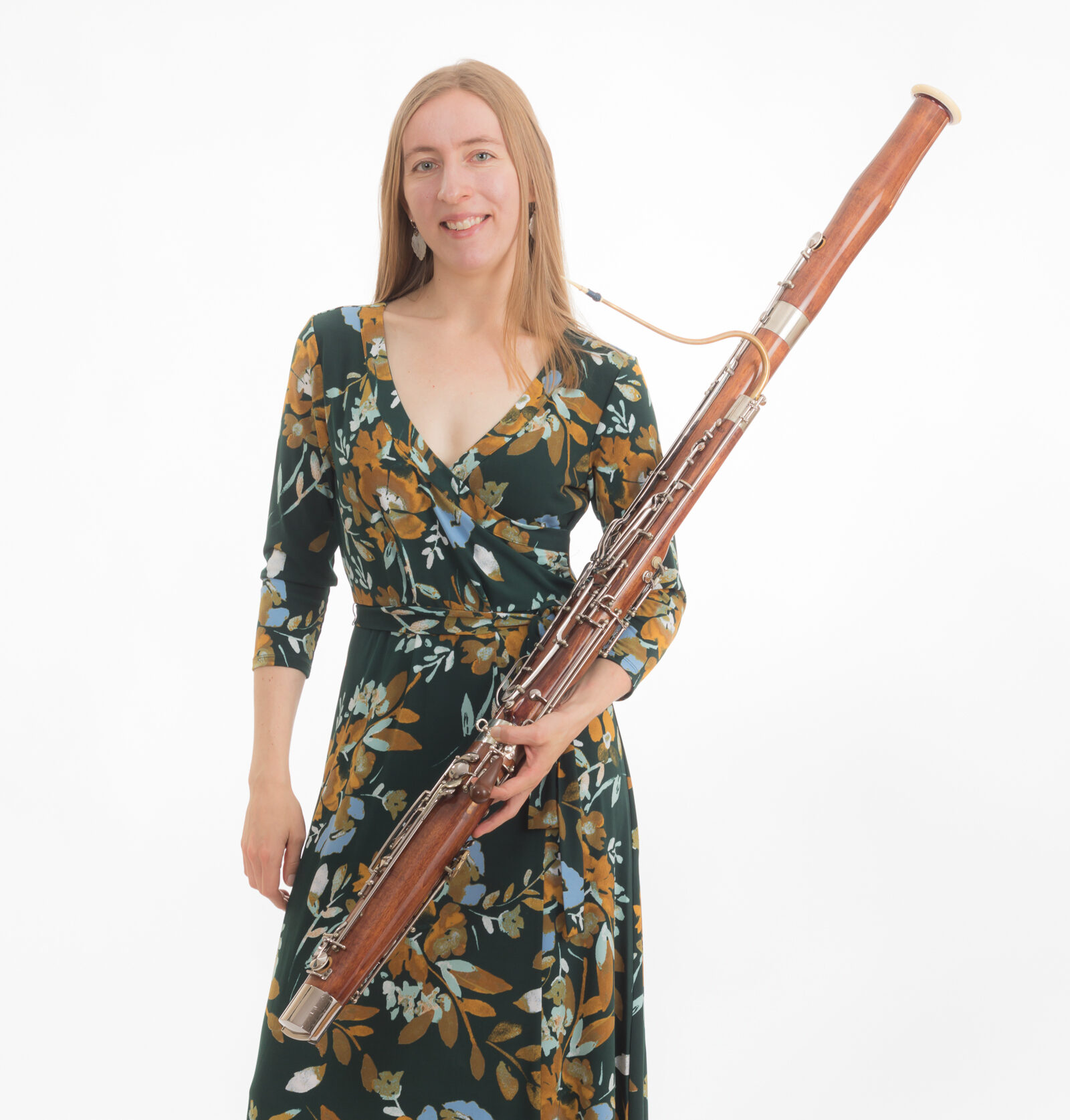 Bassoonist and bagpiper Rosalind Buda is an active chamber, orchestral and folk musician and teacher. She has served as principal bassoonist with Pan Harmonia since 2011 and is now Artistic Director of its Celtic Corner series. As a freelance classical musician, Rosalind performs with orchestras throughout Western North Carolina and the Southeast, including the Greenville, Asheville, Hendersonville, Johnson City Symphonies, and Spartanburg and Brevard Philharmonics. As a folk musician, Rosalind plays bagpipes and whistle in the duo, The Reel Sisters, with harpist Kelly Brzozowski, and is in demand as a clinician and performer on the Scottish smallpipes and other traditional reed instruments.
Rosalind is passionate about teaching both classical and folk music, and loves to work with students of all ages. She operates her own private studio in Asheville, teaching bassoon and bagpipes. She is instructor of bassoon at Mars Hill University, Brevard College, Gardner-Webb University, and has been a guest teacher at Eastern Tennessee State University. Rosalind has also served as a clinician on Scottish smallpipes and Breton bombarde at The Piper's Gathering.
A graduate of the New England Conservatory in Boston, Rosalind earned her Master's Degree while studying with Boston Symphony Orchestra Principal, Richard Svoboda. She received her Bachelor's Degree from the University of Iowa, her home state, where she studied with Benjamin Coelho. rosalindbuda.com
Gail Ann Schroeder • Asheville Baroque Concerts 
Director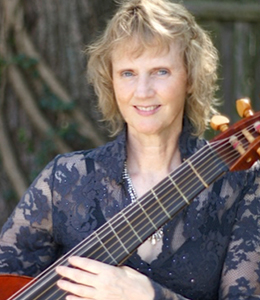 Gail Ann Schroeder, viola da gamba, graduated from the University of Michigan with a Bachelor of Music degree in Music History. She furthered her performance studies on the viola da gamba at the Royal Music Conservatory of Brussels, Belgium, with Wieland Kuijken, obtaining her First Prize and Higher Diploma, with distinction.  She subsequently taught viola da gamba, pedagogy and directed the viol consort at the Brussels Conservatory from 1988 to 2002.
Ms. Schroeder has performed extensively as soloist and with numerous ensembles including the Huelgas Ensemble, Catacoustic Consort, Combattimento Consort Amsterdam and the North Carolina Baroque Orchestra.  She has participated in numerous radio and television productions, and on CD recordings for such labels as DHM, Sony Classical, Ricercar and Erato.
Since returning to the USA in 2006, Ms. Schroeder has been in demand as a teacher and ensemble coach at workshops for the Viola da Gamba Society of America, Music on the Mountain, the Amherst Early Music Festival and Mountain Collegium.   Currently living in North Carolina, she teaches privately, free-lances on viola da gamba and is artistic director of Asheville Baroque Concerts.
Dewitt Tipton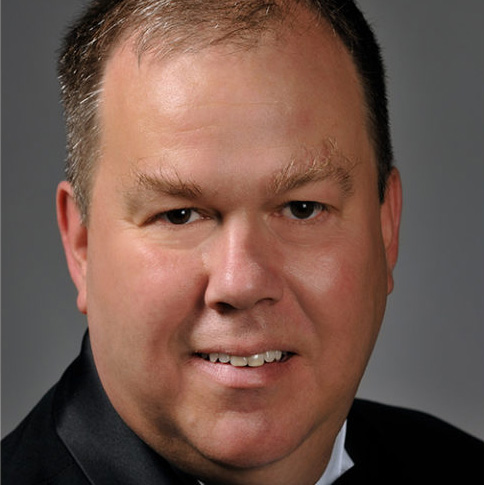 Pianist Dewitt Tipton is a graduate of the University of Illinois at Urbana-Champaign where he received a MM in Performance and Literature, studying with Dr. Kenneth Drake. His undergraduate studies took place at Mars Hill College with Dr. John P. Adams. From 1996-1998 he did post-graduate work in Vocal Coaching and Accompanying with John Wustman, also at the University of Illinois.
Mr. Tipton has performed extensively throughout the country and internationally as a soloist and accompanist in vocal and instrumental chamber music.  He served as Musical Director for the Southern Appalachian Repertory Theatre director for 17 seasons and for the Charlottetown Players for five years.  From 2000-2013 he was the official accompanist for the North Carolina Metropolitan Opera National Council Auditions and from 2005-2007 for South Carolina's MONCA auditions.
In 1991, he became the founding conductor and music director of the Asheville Symphony Chorus, a position he held for 21 years, conducting over 70 major choral works. He has taught on the faculties of Eastern Illinois University, Warren Wilson College, UNC-A where he was Chairman of the Keyboard Department and Director of Choral Activities, Peace College, and the South Carolina Governor's School for the Arts and Humanities as Artist in Residence and Vocal Coach. From 2001 – 2007, he was Director of Music Theatre and Assistant Professor of Theatre Arts at his Alma Mater, Mars Hill College, directing and conducting over 25 productions. Mr. Tipton recently retired from the Music Department Faculty of Furman University after 13 1/2 years as Collaborative Pianist and Vocal Coach. He is currently Organist and Music Director of the Episcopal Church of St. John in the Wilderness in Flat Rock, NC and Director Emeritus of the Asheville Symphony Chorus.
Maria Parrini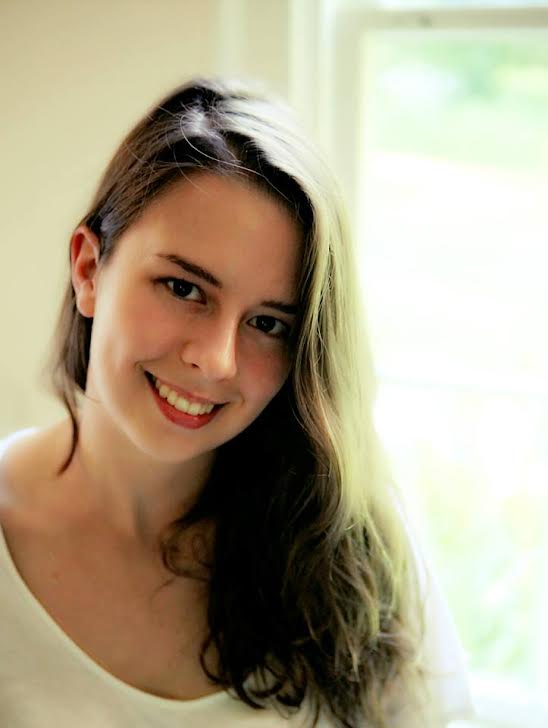 Since finishing an undergraduate performance degree at the Cleveland Institute of Music in 2018, pianist Maria Parrini has performed more than a thousand chamber music concerts as a Lincoln Center Stage Artist, in collaboration with world-class artists onboard Holland America Line cruise ships.
Maria has collaborated with Kate Steinbeck numerous times and in addition to Pan Harmonia, she has been a featured soloist with the Brevard Music Center Orchestra, the Clemson University Symphony Orchestra, the Fountain Inn Symphony Orchestra, and the Greenville Young Artist Orchestra. Enthusiastic about new music, Maria has premiered works by David Rakowski, Jon Grier, and Julián Fueyo.
Maria has won prizes in competitions including first prize from the Schwob School of Music Concerto Competition, the Darius Milhaud Competition at CIM, and the WDAV 89.9 Young Artist Chamber Music Competition, as well as the Thousand Islands International Piano Competition (second and third prizes, audience award), the Fischoff Competition (honorable mention) among others. Most recently, she was invited to participate in the inaugural Ke'alohi International Piano Competition in Honolulu, HI.
Originally from Greenville, SC, Maria studied piano during childhood with her parents, Sherry and Fabio Parrini. She is a proud graduate of the Greenville Fine Arts Center, where she received the Sheffield Wood Award, and the Cleveland Institute of Music, (Bachelor of Music) where she studied with Antonio Pompa-Baldi and Paul Schenly.
Presently Maria is pursuing a Master's degree in piano performance at Columbus State University, studying with Dr. Esther Park, and teaching her own private studio of young pianists.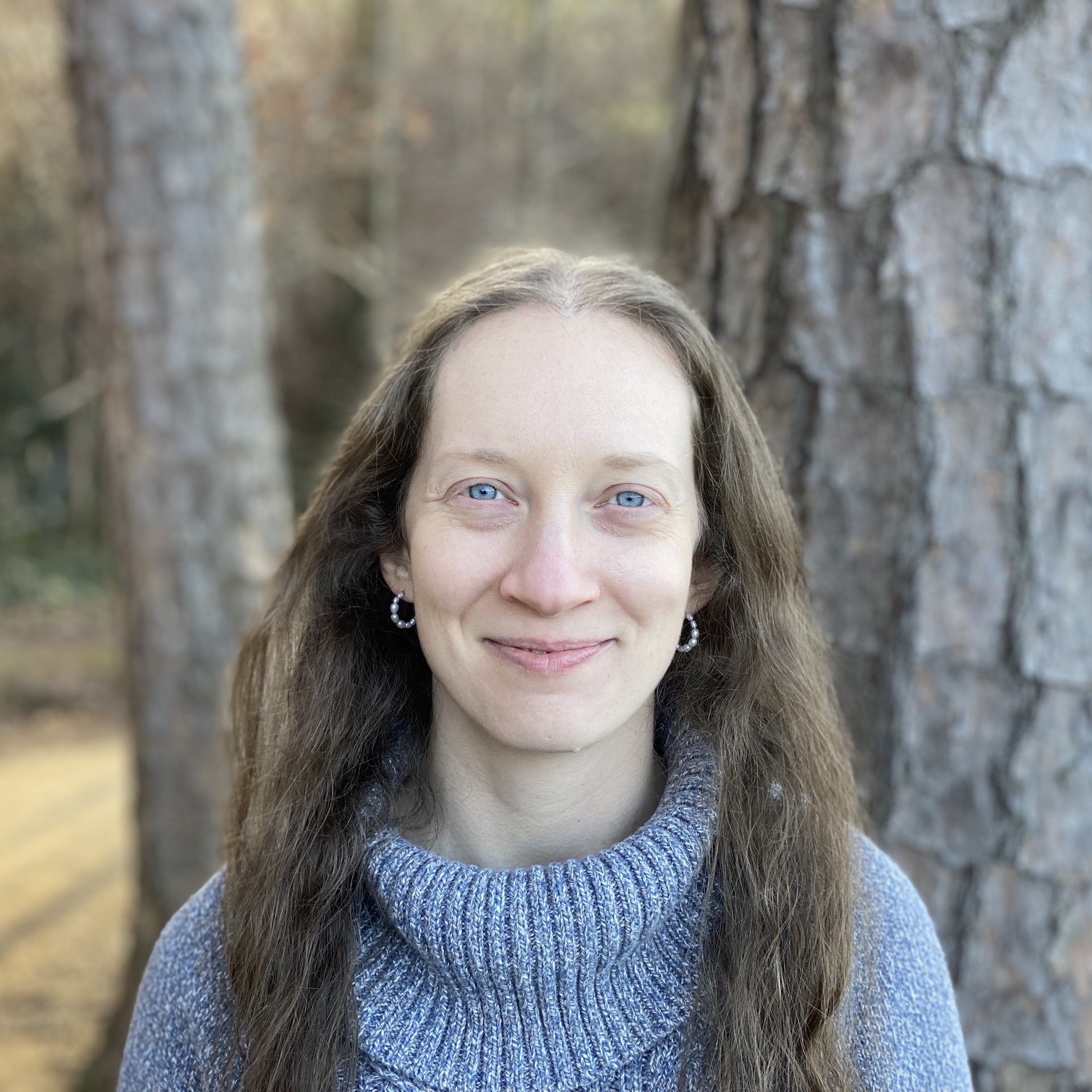 Katherine Haig is a collaborative cellist and Suzuki teacher based in Asheville, NC. Trained in the Suzuki method, she draws upon both traditional repertoire, world folk music and contemporary pop music to engage students in developing their individual and ensemble skills.
Katherine is passionate about creating opportunities for collaboration, especially through chamber music. She has attended numerous chamber music festivals, including New Music on the Point, where she performed with the International Contemporary Ensemble and the JACK Quartet, and Blue Mountain Chamber Music Festival.
Katherine's repertoire includes a wide range of early and new music. She performs on the viola da gamba and baroque cello, and attended baroque institutes at Oberlin College and Longy School of Music. Katherine has collaborated with numerous new and emerging composers, and has premiered and contributed to dozens of new works by her contemporaries.
Katherine is a third-generation professional musician, and began playing cello at age 4. She took private lessons with Suzuki pedagogue Nancy Hair for 14 years, and performed in the Boston Youth Symphony and All Eastern Honors Ensemble. She received a BM from Baldwin Wallace University, where she studied with world-renowned cellist and beloved mentor Regina Mushabac.
Andy Jurik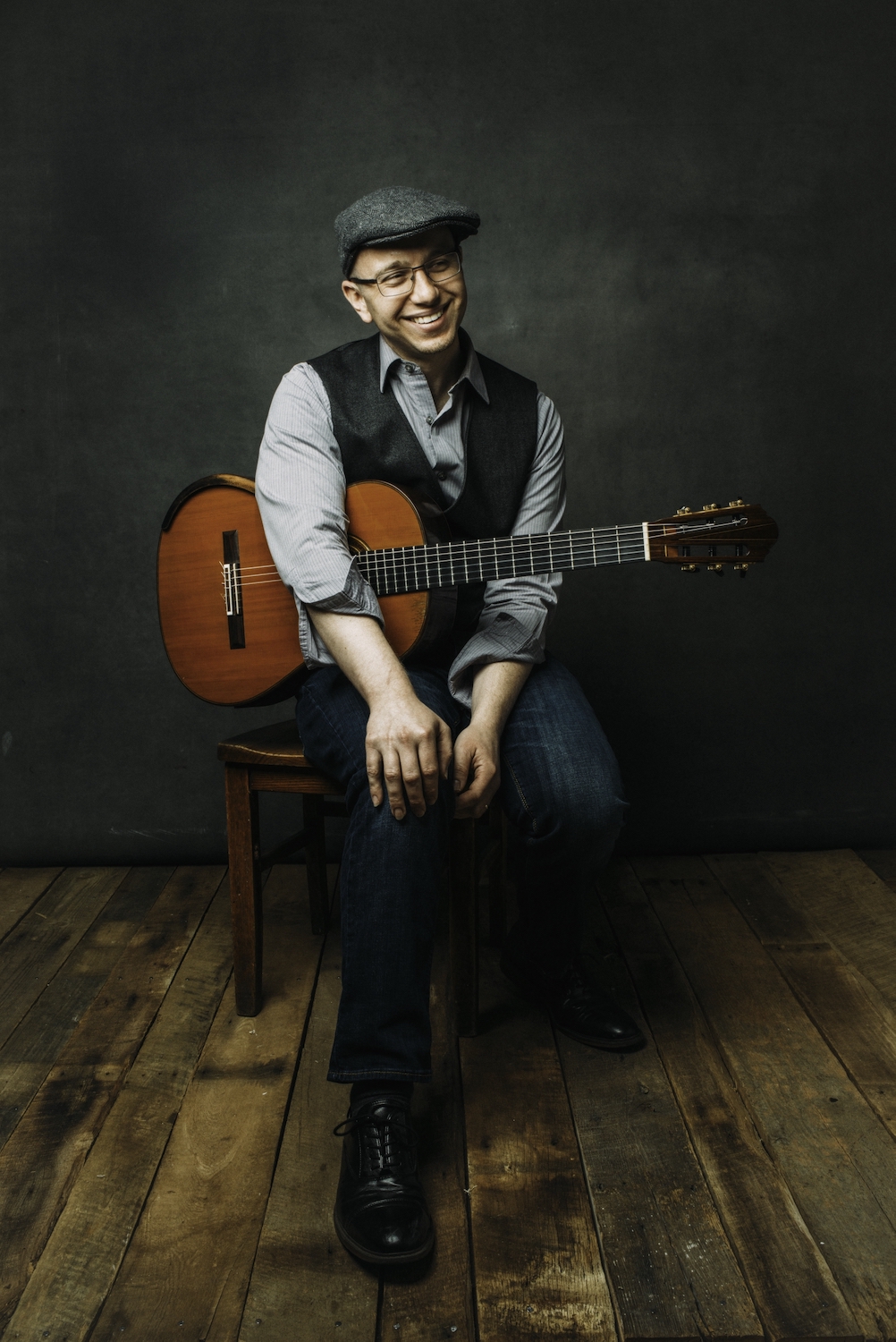 Guitarist, arranger, and educator Andy Jurik actively explores the intersection of classical and popular music. His solo repertoire includes arrangements ranging from Scottish lute works and Brazilian choro to Radiohead and the Beatles. His duo with vocalist Rachel Hansbury reimagines Edith Piaf classics, Carter family standards, and timeless Celtic folk songs. Duo Cortado, his long-running duo with guitarist Devin Sherman, actively commissions new works to expand the scope of repertoire for guitar.
Andy's research in third stream music (a hybrid of classical and jazz) and contemporary improvisation has yielded performances on the Southern Exposure concert series, Radford University International Guitar Festival, Clemson University Guitar Festival, Brevard College, the Wired Music series, Carnegie Mellon University, Presbyterian College, Central Piedmont Community College, the ArtFields Festival, and the Southern Guitar Festival.
In 2020, Andy released strive, his debut recording featuring his arrangements for solo guitar. The album was praised by Acoustic Guitar magazine ("A fine album from beginning to end"), Soundboard ("each piece…is well done and eminently enjoyable"), and Divide and Conquer ("Jurik's playing is so lovely and nuanced"). His arrangements of Brazilian piano works by Ernesto Nazareth have been published by Guitar Chamber Music Press. Andy's writing for PopMatters and Spectrum Culture has been noted by Nonesuch Records, Kronos Quartet, New Amsterdam Records, and Jazz Weekly.
He earned a DMA from the University of South Carolina, MM from Austin Peay State University and BM from Ithaca College and studied with Christopher Berg, Stanley Yates, Pablo Cohen, and Steve Brown. Andy teaches at Western Carolina University and UNC-Asheville and co-directs the Asheville Classical Guitar Society.
Amy Brucksch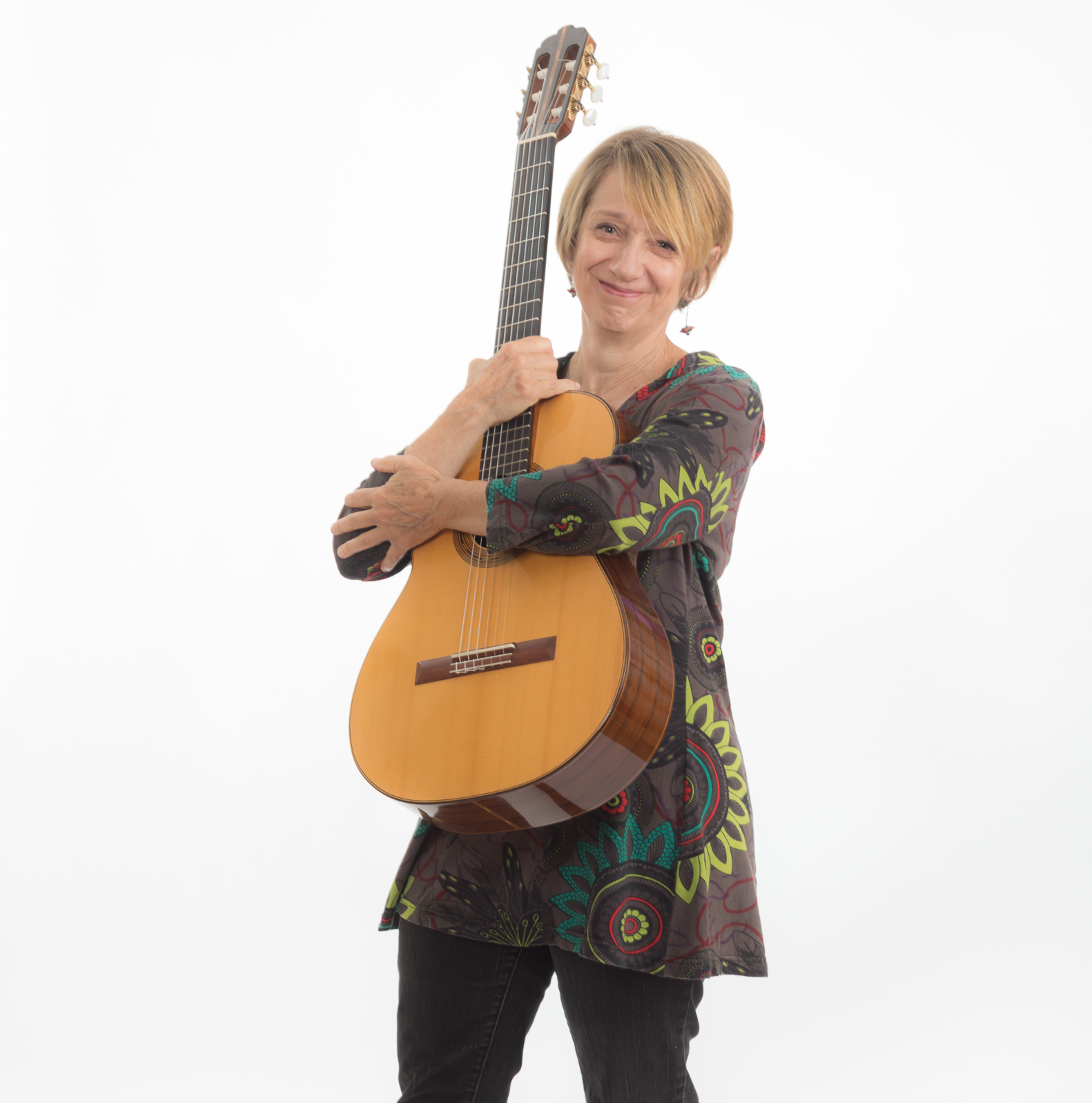 Classical guitarist Amy Brucksch celebrates the guitar's rich heritage, exploring musical connections with musicians as diverse as Celtic fiddlers, Baroque harpsichordists, African percussionists, and Western North Carolina's first ever melodica band, One Road Over. She has a highly regarded CD, Luminescence, with flutist Kate Steinbeck, and has been Pan Harmonia's principal guitarist since 2005.
Her local performances include the Belmont Abbey Concert Series, Greenville Symphony Spotlight Series, Brevard College, Wofford College Troubadour Series, and Anderson University.
Passionate about sharing her love for the instrument, she currently teaches classical guitar to over 70 middle and high school students at Thomas Jefferson Classical Academy and has a private studio at Wild Roots Fine Arts Center in Forest City.
A former faculty member of the University of Toledo and an Ohio Arts Council Touring Artist, her music degrees are from the University of Cincinnati College-Conservatory of Music and Bowling Green State University.
Amy lives in Tryon, NC and plays a guitar custom made for her by California luthier, Gregory Byers.
Barbara Weiss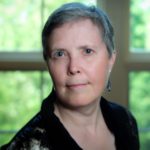 A versatile and engaging musician, Barbara Weiss' diverse musical experiences range from recording and performing ancient classical Cambodian music to directing a baroque opera company to chairing a university's early music program. She has been on the faculty of both the Oberlin Conservatory and the Peabody Institute, as well as Concordia College and the Universities of Minnesota and Pennsylvania. Barbara teaches at summer workshops such as the Oberlin Baroque Performance Institute, the Madison Early Music Festival, and Indiana University's Recorder Academy, and most recently, the Mountain Collegium Early Music Workshop.
Barbara has performed at the Boston, San Antonio and Berkeley Early Music Festivals, and the Winnipeg Folk Festival. Her collaborations include The Hendersonville Symphony, Belladonna, the Newberry Consort, Quicksilver, Chatham Baroque, the Smithsonian Chamber Players, the King's Noyse, Apollo's Fire, the Chicago Opera Theater, CPCC Opera Theater, and Piffaro. She has recorded with the Dorian, Flying Fish and Harmonia Mundi labels.
She lives in Asheville, where she is a member of Muses Delight, Pan Harmonia, and directs Next Road Over, the area's first melodica orchestra.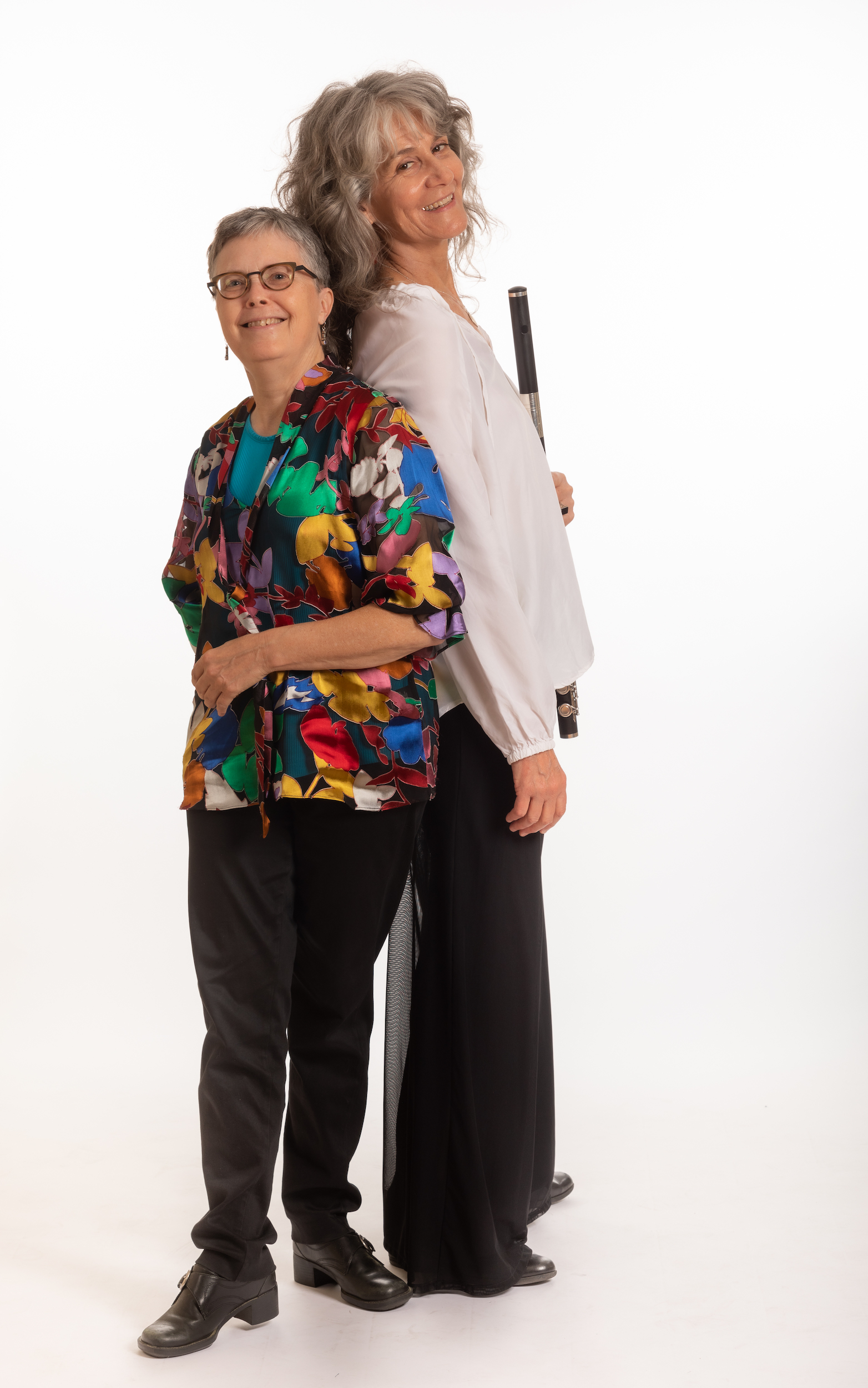 Elizabeth Austin Founding Artist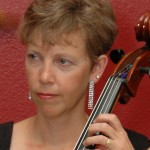 Cellist Elizabeth Austin is a founding member of Pan Harmonia, formerly Keowee Chamber Music, and serves as project coordinator for the organization.  Originally from Indiana, she holds degrees in cello performance from DePauw University and the University of Cincinnati's College-Conservatory of Music. She has played with the Roanoke Symphony and Wintergreen Festival Orchestras in Virginia.  Internationally, she performed with the Francesca Trio in Spoleto, Italy. Elizabeth taught cello at Clemson University for 8 years. She has performed at national conferences in Washington DC and Salt Lake City. \A resident of Albuquerque, NM, Ms. Austin is currently a lecturer at Central New Mexico Community College. She plays chamber music in Albuquerque and recently performed with members of the New Mexico Symphony Orchestra at UNM's Keller Hall.