Pan Harmonia offers engaging concerts and community outreach and loves taking music out of the concert hall and into intimate spaces all around the community — from art galleries and historic churches to prisons and homeless shelters. We believe in social justice through arts access and enjoy sharing world-class performances with diverse audiences of all ages.
Directed by flutist Kate Steinbeck, Asheville, NC's award-winning music repertory company has been nationally acclaimed for its artistic excellence and creative vision. Varied ensembles of winds, strings, voice, guitar, piano and percussion present a wide range of repertoire from iconic masterpieces to beautiful new works.
Our music is sublime and transcendent; our performances inclusive, informal and fun. Pan Harmonia will change your perception of what classical music can be!

November

RUBBLE BECOMES ART A music and poetry fusion project
Three brand-new art songs about healing, reconciliation, and transformation, Rubble Becomes Art features the music of composer Dosia McKay with poetry by North Carolina writers Sally Atkins, Valerie Foote and Cathy Larson Sky and delves into contemporary themes of inclusion and exclusion relevant to today's world.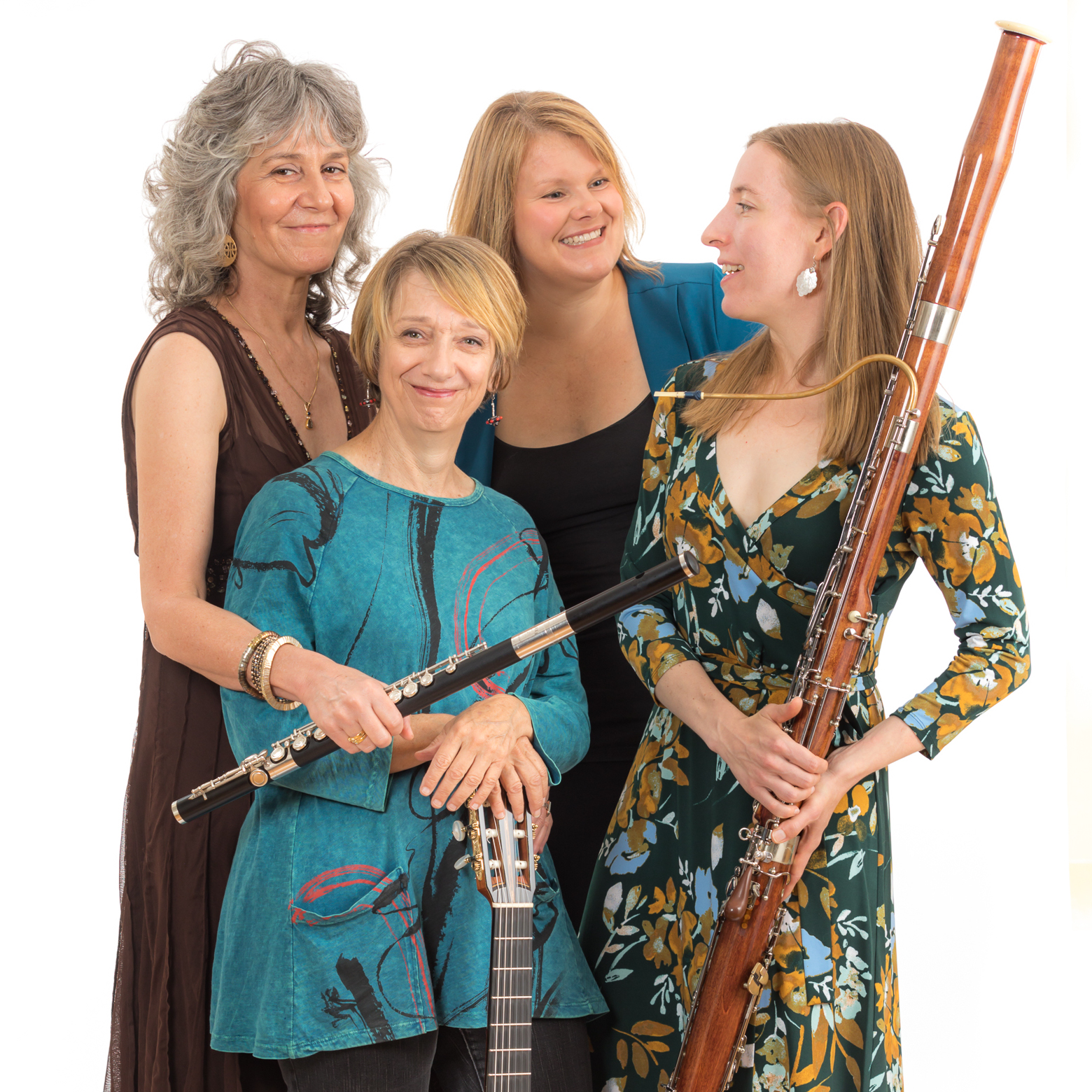 Kate Steinbeck flute • Amy Brucksch guitar • Brittnee Siemon mezzo-soprano • Rosalind Buda bassoon
World Premieres of Rubble becomes Art along with music by Katherine Hoover, Frederik Holm and Gabriel Fauré
10| Sunday, 3 PM Biltmore United Methodist Church Asheville Pre-sales have closed. Tickets will be available at the door. $25 general admission, $5 students under 26
You can find more information about this special project and outreach events HERE.
Rubble becomes Art was created with support from the North Carolina Arts Council and through the generosity of Pan Harmonia Donors.