Intimate, engaging music for everyone
PAN HARMONIA is Asheville, NC's award-winning chamber music repertory company. Created and directed by flutist Kate Steinbeck, it has been nationally recognized for its artistic excellence and creative vision for over two decades.

Luminous ensembles of winds, strings, voice, guitar, harp, harpsichord, piano and percussion perform a wide range of repertoire from iconic masterpieces to beautiful new works, spanning the world from the Renaissance to the Now.

PAN HARMONIA shares its world-class music widely. Its musicians love playing for diverse audiences of all ages throughout the community – in art galleries, historic churches, prisons, homeless shelters and front porches. We believe social justice and arts access go hand-in-hand.
SEASON 23
Donation-based, pay-as-you-can community concerts. All are welcome.
February Music

Adventure Armenia BENEFIT

Kate Steinbeck flute
Dewitt Tipton piano

Music of JS Bach, Wilhelm Peterson-Berger, Claude Debussy, Albert Roussel and Katherine Hoover
Saturday, February 4, 3 pm
First Presbyterian Church, Asheville
Stay in touch – join our e-news
Visit our YouTube channel for much more music!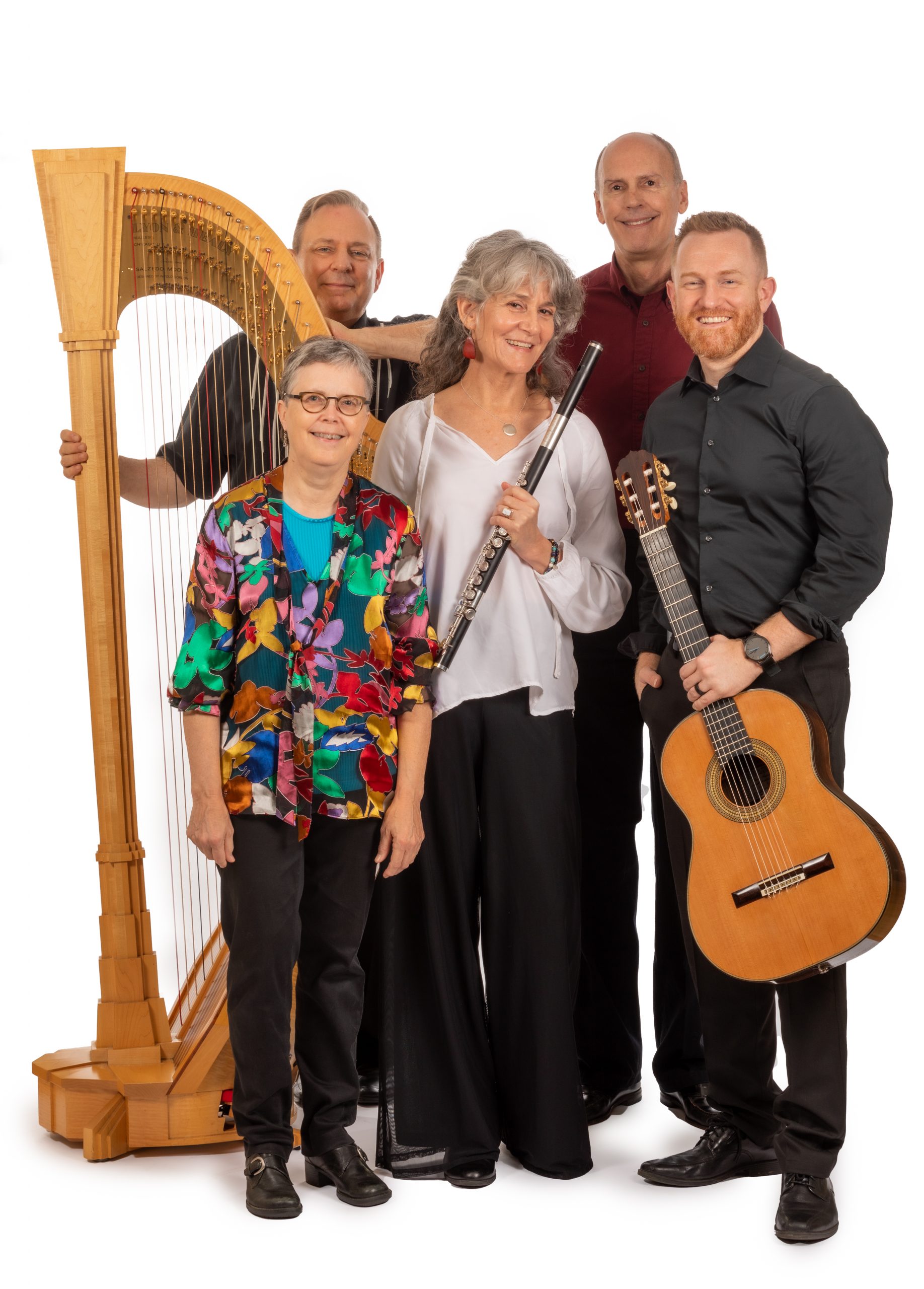 If you would like to support our work, please donate online or send a check to PAN HARMONIA, PO Box 18342, Asheville, NC 28814. Thank you!
---
We but mirror the world. All the tendencies present in the outer world are to be found in the world of our body. If we could change ourselves, the tendencies in the world would also change. As a man changes his own nature, so does the attitude of the world change towards him. This is the divine mystery supreme. A wonderful thing it is and the source of our happiness. We need not wait to see what others do. – Mahatma Gandhi
We have all known the long loneliness and we have learned that the only solution is love and that love comes with community. – Dorothy Day