Mentoring
Pan Harmonia is committed to helping tomorrow's musicians grow and develop through concerts and teaching programs.
GeneratioNext! Young Musicians take the Stage 
May 7 | Saturday, 4 PM • Directed by Bassoonist Rosalind Buda
AC Reynolds High School Minitorium (located adjacent to the main office)
1 Rocket Drive, Asheville • Free and open to the public
GeneratioNext Woodwind Quintet directed by Rosalind Buda
This culminating student performance will showcase wonderful music and the results of months of learning as a chamber ensemble.  This project has been made possible by a grant from the Mary Duke Biddle Foundation and is the second quintet program that PH has coached at ACRHS. Come join us and support the next generation of musicians!
---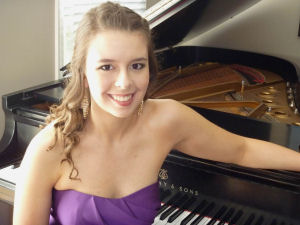 November 23 | Monday, 7 PM
First Baptist Church of Asheville, 5 Oak Street
Free Admission, $15-$20 Suggested Donation
DEBUSSY: Suite Bergamasque
SCRIABIN: Sonata No. 5, Op. 53 and 24 Preludes, Op. 11
CHOPIN: Polonaise-Fantaisie in A-Flat Major, Op. 61
We welcome back GeneratioNext pianist Maria Parrini in a benefit concert for the Academy for the Arts Scholarship Fund at First Baptist Church of Asheville. This is the third Asheville appearance for 18-year old Maria, who now studies at the Cleveland Institute of Music.