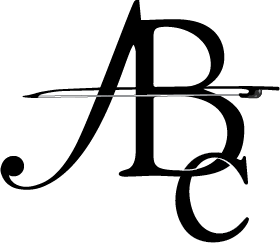 Asheville Baroque Concerts
Now and Then
Friday, March 10 at 7:30 p.m.
St. Mary's Episcopal Church
Asheville, NC
Now and Then
Now and Then highlights unaccompanied music for the viola da gamba, a versatile instrument well-suited to playing solo. Played with a bow, creating expressive, sustained melodies, the viol's guitar-like tuning facilitates chordal and polyphonic playing. This multi-faceted instrument has inspired compositions rich in colors and textures for over five centuries. Gail Ann Schroeder, ABCs' artistic director, will present a sampler of this unique, beautiful repertoire with works ranging from Renaissance Italy and Scotland, through the Baroque, and beyond to American contemporary. Composers include S. Ganassi, T. Hume, G.P. Telemann, D. Loeb and M. Bishop.
Please reserve in advance here. Seating is limited!
Visit ashevillebaroque.org for more details.