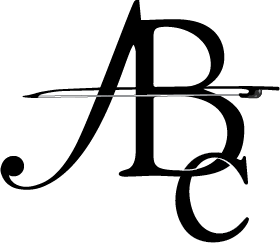 Asheville Baroque Concerts
Reel Baroque
Sunday, October 30th, 2022 at 3 pm
Haw Creek Commons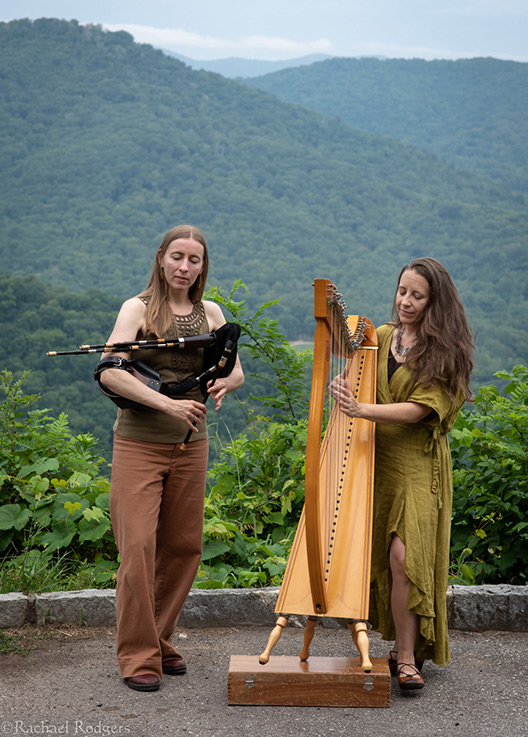 Reel Baroque, a Celtic Baroque Fusion!
What do a harp, viola da gamba, whistle, and Scottish smallpipes have in common? Traditional tunes of the British Isles! The viola da gamba, a favorite instrument of court and nobility in Renaissance and Baroque England, enjoyed a secret life playing Scottish folk music the lyra way. And this was not the only intersection of mainstream and folk traditions—popular tunes are found in songs, dances, masques, comic operas, and instrumental solos of the Baroque, while classical idioms are reflected in traditional music, as well.
The Reel Sisters—Rosalind Buda, whistle and Scottish smallpipes, and Kelly Brzozowski, Celtic and Welsh triple harp, are joined by ABCs' Gail Ann Schroeder, viola da gamba, in an exploration of these two seemingly different musical worlds. Common ground will be relished in the lush, intermingling sonorities of these instruments, as well as the power of melody. Come experience where Celtic meets Baroque and these diverse musical lines of history become one.
Works by Turlough O'Carolan, Thomas Connellan, Tobias Hume, Matthew Locke, as well as traditional tunes from the Celtic lands.
Please reserve in advance here. Seating is limited!
Visit ashevillebaroque.org for more details.