Tickets
Our final performance of 2017 on December 4 is sold out. We appreciate our family of supporters!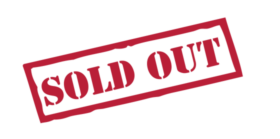 Tickets for 2018 concerts will be available after January 15.

Thank you for your support!
Purchase tickets with credit card and check out securely. Convenience fee will be added to total. 7% state tax will be added for all North Carolina performances.
We will email your receipt. Please check your spam folder before calling us, if you think you haven't received a receipt.
Tickets are paperless! Please check in at Will Call on the day of the event.
Online ticket sales end at 5:00 PM the day prior to each concert.
Tickets are also available for purchase at the door pending availability. $25 general/ $5 military and students with ID.
Student tickets are intended for those under age 26 .
Showing the single result