Rosalind Buda, Artistic Director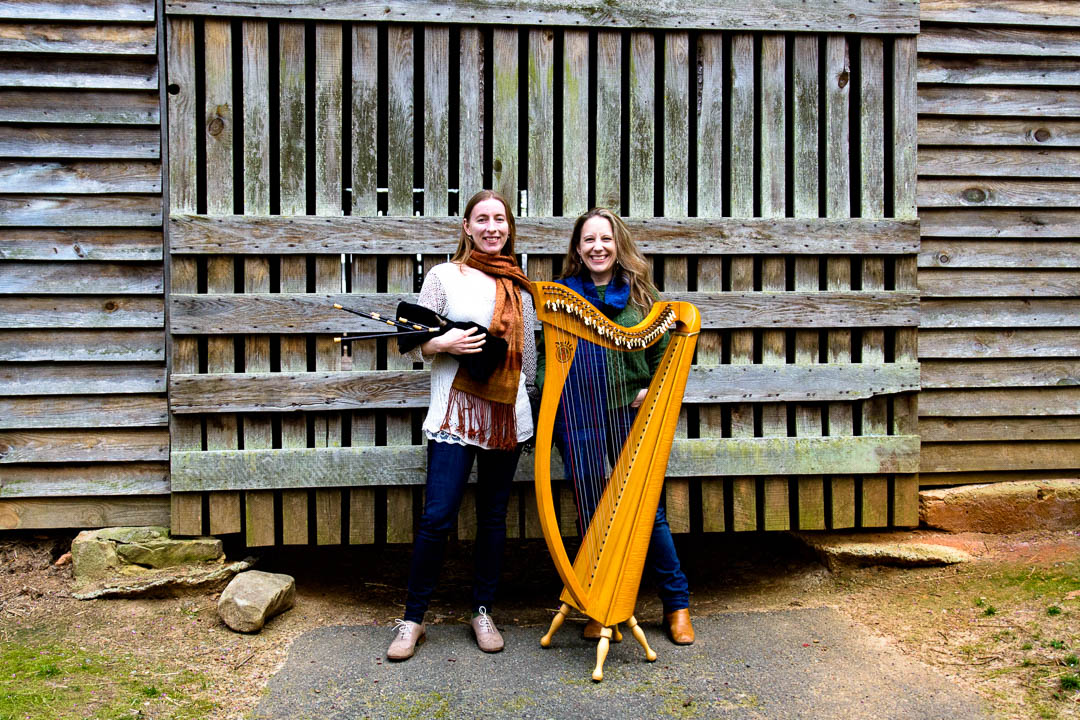 The Reel Sisters return in September! Join our e-news for updates.

Pan Harmonia's Celtic Corner presents: The Reel Sisters – Music of the Irish Baroque 
Kelly Brzozowski, harp and Rosalind Buda, bassoon, whistle, Scottish smallpipes

Thursday, September 26, 7:00 PM
Carolina Music Museum
516 Buncombe St, Greenville, SC
Tickets $20, call 864-520-8807 to reserve  

Friday, September 27, 7:00 PM
REVOLVE at Ramp South Studio
821 Riverside Dr. #179 Asheville, NC
Tickets $20 in advance, $25 day of TICKETS
Located in the same complex as Cheap Joes Art Stuff and French Broad Chocolates
See this MAP at the bottom of REVOLVE's website for clarity.
The Reel Sisters return to Pan Harmonia's Celtic Corner Series to present a concert of music for harp, bassoon, Scottish smallpipes and whistle this September. This program will focus on the legendary music of blind Irish harper Turlough O'Carolan, who was one of Ireland's most famous traveling minstrels and composers. Working around the turn of the 18th century, his songs and compositions blended the spirit and style of the Baroque court with the music of native Ireland. The Reel Sisters are "going Baroque" for this concert to present many of O'Carolan's captivating and genre-defying tunes, as well as compositions by contemporaries.

As classically trained musicians with deep traditional roots, the Reel Sisters are thrilled to bring this cross-genre music to audiences this Fall. The lyrical bassoon evokes the Baroque style, and the harp, O'Carolan's own instrument, brings his music truly to life. The Reel Sisters signature sound of pipes, whistle, and harp will highlight the traditional aspect of O'Carolan's compositions. Carolina Music Museum is hosting the first concert in Greenville, SC, and a second performance will be in the fabulous artistic space of Revolve Studio in Asheville. Lovers of Celtic and Classical music alike will find much to enjoy in this music and the captivating sounds and personalities of the Reel Sisters. Learn more about the Reel Sisters at their website: www.reelsistersmusic.com
Save the Date for Celtic Corner 2020
February 23, 2020 at 3:00 PM
First Presbyterian Church, Asheville
Celtic Corner will be presenting a concert with The Tune Shepherds – Chris Abell, flute and whistles, Michael Garner, fiddle, and Bruce Nemerov, guitar with guest Rosalind Buda on Scottish smallpipes and bassoon.