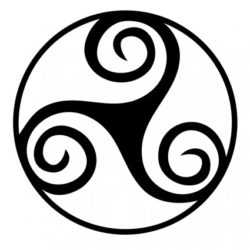 Rosalind Buda, Artistic Director
Guitar master Robin Bullock and harpist Sue Richards join
The Reel Sisters on the ISIS Main Stage
Experience the warmth, love, heartbreak, simple fun and pleasure of this beloved tradition
Robin Bullock guitar • Sue Richards and Kelly Brzozowski harps
Rosalind Buda Scottish smallpipes

Isis Music Hall, Asheville • Reserve ahead for dinner from 5 PM
Tickets on sale now.
Sue Richards and Robin Bullock blend the ancient and magical tones of the Celtic harp with the powerful resonance of the steel-string guitar, cittern and mandolin, drawing on Irish, Scottish, Welsh and Breton traditions to create something truly unique: beautiful and timeless, yet fresh and current. Sue and Robin have been friends and colleagues for decades, having both recorded WAMMIE Award-winning solo albums for the Maryland-based Maggie's Music label and collaborated on many other projects over the years; now both transplants to the western North Carolina mountains, they have joined forces in a long-overdue chamber-Celtic duo.
Sue Richards is a four-time National Scottish Harp Champion, as well as a popular teacher, judge, arranger and composer. She has played for presidents and the Queen, performed with Ensemble Galilei and Harpa Ensemble, and has many recordings, including "Album of the Year" from the Wammies (Washington DC Area Music Awards).
Robin Bullock has been hailed as a "Celtic guitar god" by Baltimore City Paper and "one of the best folk instrumentalists in the business" by Sing Out! Magazine. His honors include the Association for Independent Music's prestigious INDIE Award, Player's Choice and Album of the Year Awards from Acoustic Guitar Magazine, and the Swannanoa Gathering's Master Music Maker Award. Writing about Robin in The NPR Curious Listener's Guide to Celtic Music, Thistle and Shamrock host Fiona Ritchie says "Bullock's music accents the connections between Celtic and American traditional and acoustic music. That he is able to do so by playing almost any stringed instrument to perfection is his specialty."